Moment Russia bombed Ukraine
Russian forces have invaded Ukraine and launched a military assault on the neighbouring country.
In many footage which surfaced on social media, Russian troops could be seen crossing Ukraine's orders and bombing military targets near big cities.
In a pre-dawn TV statement Russian President Vladimir Putin said Russia did not plan to occupy Ukraine and demanded that its military lay down their arms.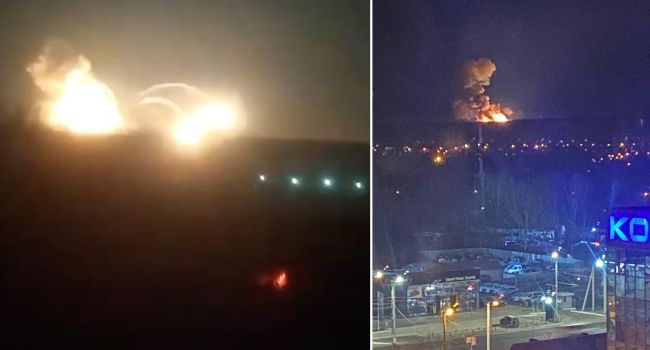 Moments later, attacks were reported on Ukrainian military targets.
Ukraine said that "Putin has launched a full-scale invasion of Ukraine".
Russian military vehicles were said to have breached the border in a number of places, in the north, south and east, including from Belarus. At least seven people are known to have been killed in Russian attacks, police say. Another 19 are missing.
President Volodymyr Zelensky announced that martial law was now being imposed across all of Ukraine.
"No panic. We're strong. We're ready for anything. We'll defeat everyone, because we are Ukraine," the Ukrainian leader said in a video statement. Ahead of Russia's attack he had made a last-ditch attempt to avert war, warning that Russia could start "a major war in Europe" and urging Russian citizens to oppose it.
Warning sirens blared across the capital, which has a population of almost three million.
Culled from BBC