Man rescued alive after 278 hours under flattened building in Turkey
Rescuers in Turkey pulled a 45-year-old man named Hakan Yasinoglu from the rubble of Hatay on Friday, nearly 12 days after a devastating earthquake killed tens of thousands.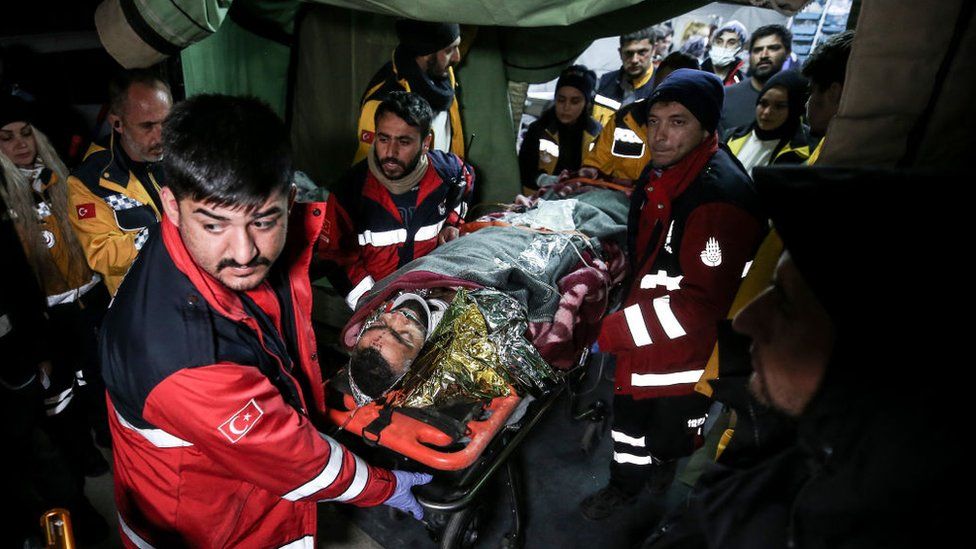 Despite being trapped under the rubble for so long in freezing weather, teams have been finding survivors all week, though their numbers have dropped to just a handful in recent days.
Hakan Yasinoglu had been trapped under a collapsed building in Hatay province for 278 hours when workers found him on Friday.
To avoid a fall, he was tied to the stretcher and wrapped in a golden thermal jacket.
Three more people, including a 14-year-old boy, were rescued late Thursday and early Friday, with the search at some locations continuing around the clock.
The latest rescues come as the death toll from the 7.8 magnitude earthquake in Turkey and Syria has surpassed 41,000, a figure that is expected to keep rising.
Officials are becoming less optimistic about their ability to continue rescuing people trapped beneath the rubble. This is due in part to the human body's limited ability to survive without water, and experts say most rescues take place within the first 24 hours of a disaster.