TIWA SAVAGE GRACE TECNO'S STAR-STUDDED PHANTOM V FLIP 5G LAUNCH
Few happenings have defined the essence of existence and through these happenings, improvement has been experienced in different facets of life.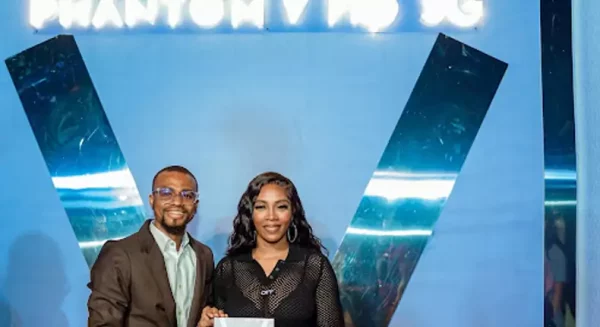 But most times we do not herald these happenings as much as we should, nor do we celebrate their appearance because most times we are oblivious of their arrival.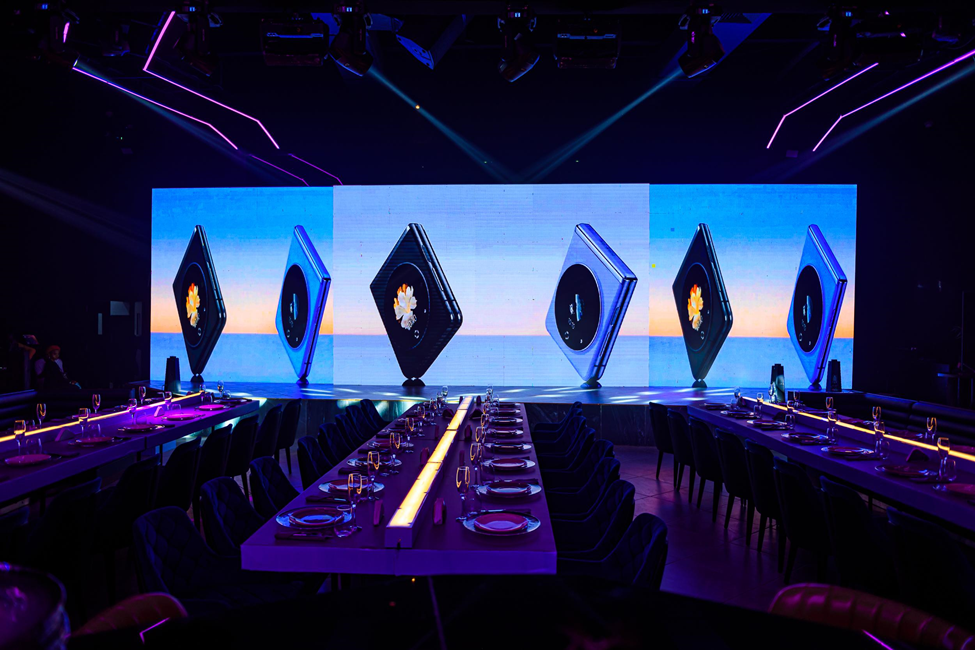 With TECNO, such is not the case as with each new device, there's an improvement and it's heralded in a great way. Therefore, as the new PHANTOM V FLIP 5G was launched, the celebration is such that a new dispensation is being ushered in. Yes, the one where we now have pocket-perfect flip devices in truth and in deed.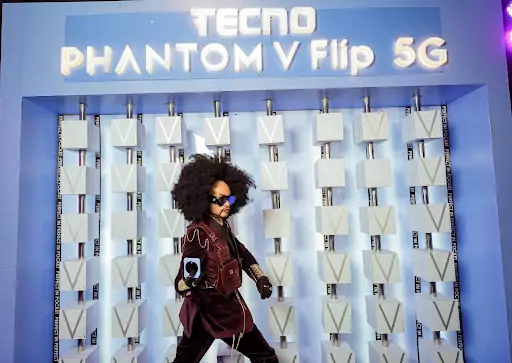 Wednesday 27 September was indeed the beginning of the PHANTOM V Flip 5G dispensation with the grand launch happening at the Vault in Ikeja, Lagos.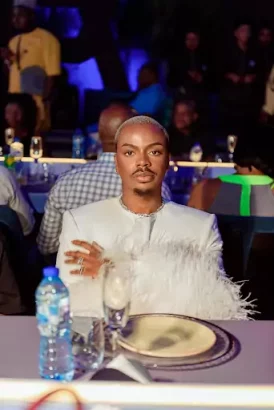 This amazing event was greeted with the presence of the who is who in various industries. Attendees include TV host – Denrele, fashion influencer like Bibyonce, renowned entrepreneur – Kiki Osinbajo, and the queen of Afrobeats, Tiwa Savage amongst other guests. This grand event started with soulful tunes from Coloz band and went on with musical performances from afro pop sensation 1dabaton and Ballerina.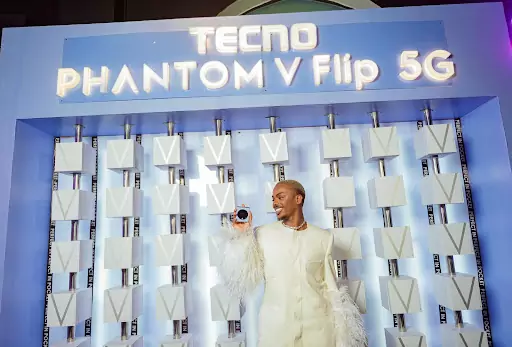 The beautifully created atmosphere set the tone for an amazing evening and Denrele the host blew everyone away with a mix of his prowess and finesse. The major highlight of the launch was the unveiling of the device with Tiwa. Tiwa Savage, at the event, expressed, "TECNO devices are renowned for their premium quality, and with the introduction of the Phantom V Flip, TECNO has taken the smartphone experience to new heights. The Phantom V Flip offers consumers worldwide the chance to enjoy this high-end device at an affordable price point. I must emphasize that this deal is unmatched by any competition."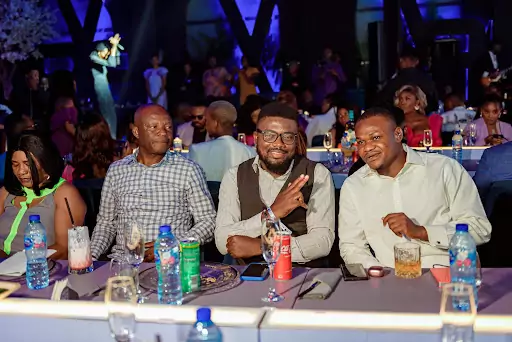 The PHANTOM V Flip 5G is a stylish marvel that transforms your smartphone experience. Its elegant design features a flexible and large screen, creating a captivating visual journey that engages your senses. When the device is closed, its unique planet screen lets you take full control with ease.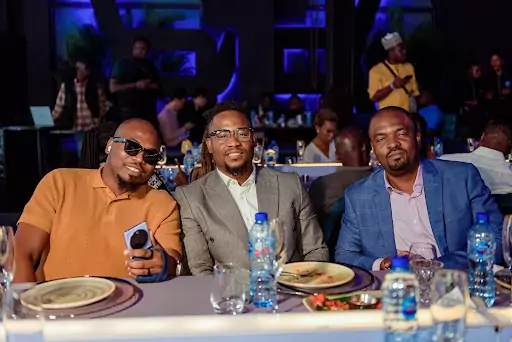 This device is perfect for capturing crisp images and videos with its versatile camera setup. Plus, it offers the freeCam feature, allowing you to take pictures from any angle using any of the available lenses. With its sleek design, innovative camera capabilities, large memory, smooth operation, large battery life and quick charging, the PHANTOM V Flip 5G combines style, efficiency and creativity for your smartphone experience.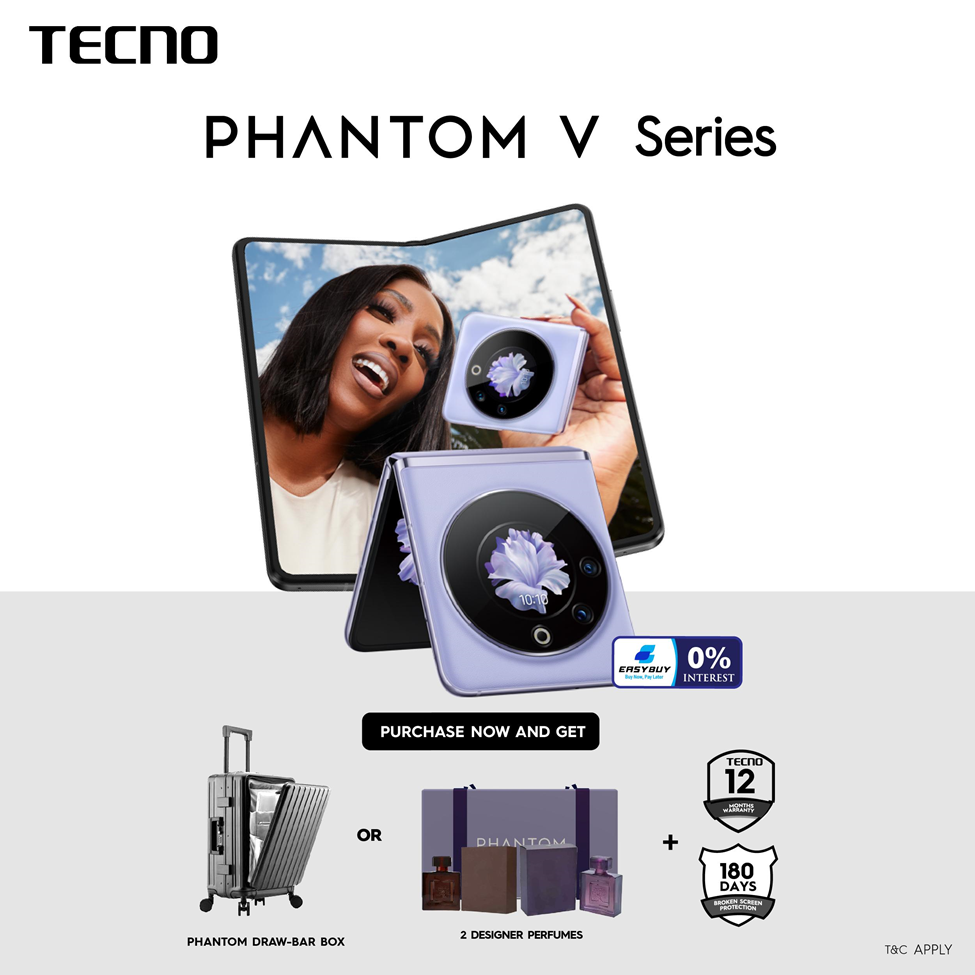 The new PHANTOM V Flip 5G indeed defines this era with bespoke technological innovation that is a marvel to all. Get on the pocket-perfect flip side of life with TECNO.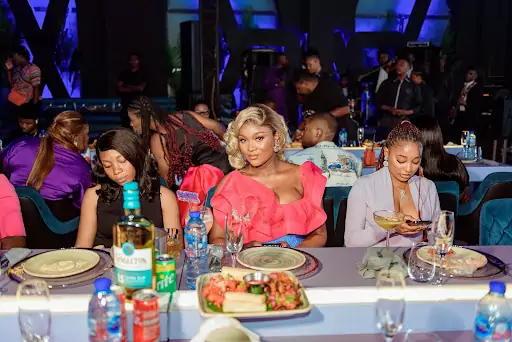 Follow TECNO on Facebook, Instagram and Twitter to be in the know of more technological advancements.