Sheikh Khalifa Bin Zayed Al Nahyan Dead: UAR dies at 73
President Sheikh Khalifa bin Zayed al-Nahyan, one of the richest monarchs in the world has reportedly kicked the bucket at 73.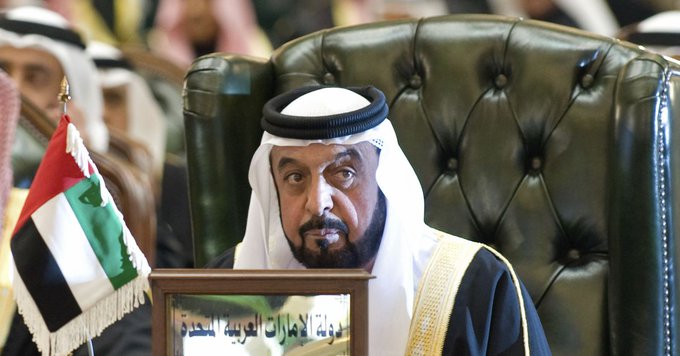 Sheikh Khalifa Bin was the president of the UAE in 2004, however, he suffered a stroke in 2014. Hence his half-brother, Mohammed Bin Zayed al-Nahyan took over to rule.
The news of the death of the president of the United Arab Emirates was broken by the official WAM news agency. The ministry of presidential affairs declared 40 days of mourning with flags at half-mast from Friday, and work was suspended in the public and private sectors for the first three days.
The President of the United States, Joe Biden is said to have paid tribute to Sheikh Khalifa, saying he "was a true partner and friend of the United States".
"We will honour his memory by continuing to strengthen the longstanding ties between the governments and people of the United States and the United Arab Emirates," Mr Biden said.
The al-Nahyan family is believed to have a fortune of $150bn (£123bn).