Most wanted: Nigerian woman extradited to Italy for running prostitution ring; bags 13 years imprisonment
A Nigerian woman, who was on the list of the '100 most dangerous and wanted fugitives in the world', has been extradited to Italy for running a prostitution ring.
Joy Jeff, 48, has been wanted in Italy since 2010 for crimes bordering on criminal conspiracy, slavery, people trafficking and living off proceeds of prostitution.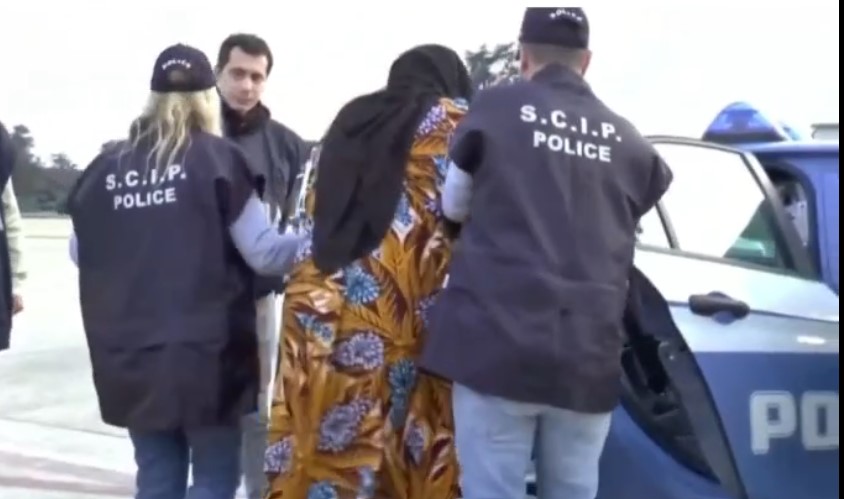 Italian investigators disclosed that Joy played a major role in trafficking women to Italy, Spain and the Netherlands, where they were forced into prostitution by violence and threats.
The fugitive said to be a prominent figure in the Nigerian mafia, was tried in absentia in 2010 and was sentenced to 13 years in jail.
She has finally been apprehended and extradited to the Italy to serve her prison sentence, by the joint effort of the Nigerian and Italian government.
A video shared online by the Italian Police shows the convict being flown from Abuja to Ciampino airport in Rome where she was taken away in a wheelchair by police.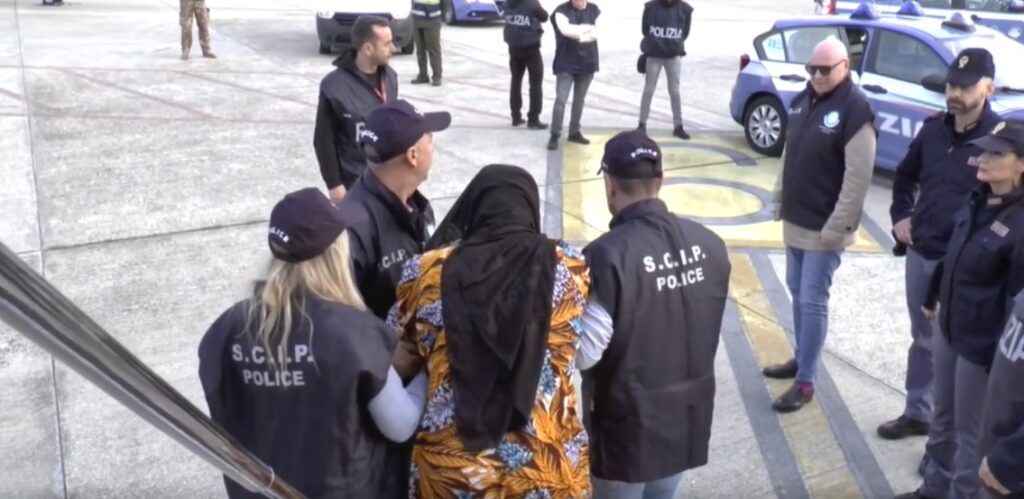 "The criminal is one of the few women included in the list of 100 dangerous fugitives, drawn up by the integrated joint group for the search for fugitives of the Central Directorate of the Criminal Police," the Italian police stated.
"This extradition represents the first provision under the extradition treaty between Italy and Nigeria, signed in 2020, and was possible thanks to the joint work of the Nigerian judiciary, the Italian ambassador in Nigeria and the Italian Ministry of Justice.