India Name Change to Bharat: Government replaces country's name with Bharat in G20 dinner invite
Prime Minister of India Narendra Modi's government has replaced the country's name with Bharat in dinner invitations sent to guests attending this week's Group of 20 (G20) summit, triggering speculation that the name of the country will be officially changed.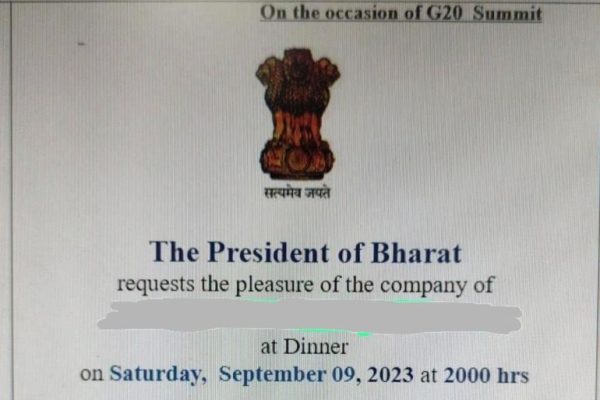 Droupadi Murmu is referred to as "President of Bharat" instead of "President of India" in the invitation sent to G20 attendees on Tuesday.
India hosts the G20 summit this weekend, and world leaders have received an invitation to a state dinner hosted by the "president of Bharat".
Modi himself typically refers to India as Bharat, a word dating back to ancient Hindu scriptures written in Sanskrit, and one of two official names for the country under its constitution.
Members of his Hindu nationalist ruling party, Bharatiya Janata party (BJP), have previously campaigned against using the name India, which has its roots in western antiquity and was imposed during the British conquest.
Rumours of the the name change plan by the government were however met with a mix of opposition and enthusiastic support.
Shashi Tharoor, of the opposition Congress party, said on X, the social media platform formerly known as Twitter: "I hope the government will not be so foolish as to completely dispense with 'India'."
"We should continue to use both words rather than relinquish our claim to a name redolent of history, a name that is recognised around the world."
The former Test cricketer Virender Sehwag said he welcomed the prospect of a name change and urged India's cricket board to begin using Bharat on team uniforms. He wrote: "India is a name given by the British (and) it has been long overdue to get our original name 'Bharat' back."