EXPERIENCE LUXURY AND INNOVATION WITH ICONS AT LAGOS FASHION WEEK WITH TECNO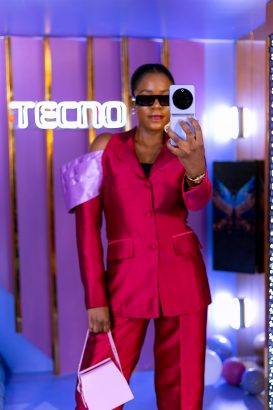 Amid the glitz and glamour that defines Lagos Fashion Week, TECNO geared up to steal the
limelight with a unique and immersive experience that promised to be unlike anything attendees
had ever witnessed. This vibrant event, hosted in the heart of Lagos, Nigeria, was set to become
a hub where technology meets style, offering attendees an unparalleled treat.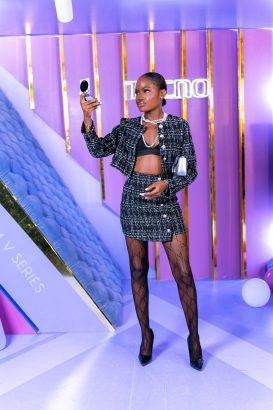 The allure of fashion, glamour, and cutting-edge technology merged seamlessly at this year's
Lagos Fashion Week, with TECNO proudly standing as one of the official sponsors. Amidst the
bubbling energy of the event, the TECNO booth shone like a beacon, captivating everyone
present—celebrities, influencers, and fashion enthusiasts alike. Its exquisite design and
immersive experience left guests spellbound, making them eager to explore and showcase their
extraordinary style.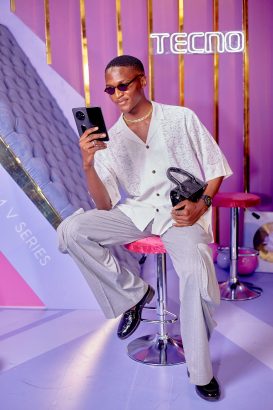 The TECNO booth was a hub of excitement and admiration as celebrities and influencers such as
Saskay, Alison, Hermes, Akin Famimu, and others flocked to witness its breathtaking beauty. A
symphony of vibrant colours, the booth served as an enchanting backdrop for the fashionably
dressed guests, who eagerly posed for pictures and shared their experiences on social media.
From elegant dresses to daring ensembles, each guest exuded confidence, grace, and style,
perfectly complemented by the captivating ambience of the TECNO booth.
As the event unfolded, the TECNO booth became a stage for fashion and technology to
intertwine. Guests were treated to various engaging activities and interactive displays, further
enhancing their experience. From innovative smartphone showcases to immersive virtual reality
experiences, TECNO left no stone unturned in impressing guests with its commitment to style
and technological prowess. Attendees revelled in the seamless blend of fashion and cutting-edge
technology, with each interaction leaving them in awe and yearning for more.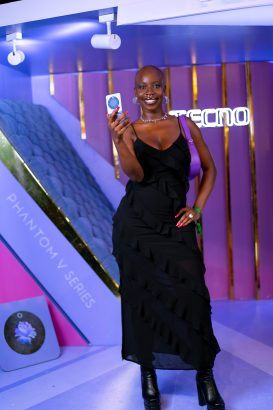 TECNO's presence at the Lagos Fashion Week was an unforgettable affair, leaving a remarkable
impression on all who attended. The beautiful booth, adorned with elegance and sophistication,
provided the perfect backdrop for celebrities and influencers to showcase their exquisite fashion
choices. The seamless integration of fashion and technology set TECNO apart, captivating the
minds and hearts of all who stepped into their enchanting world.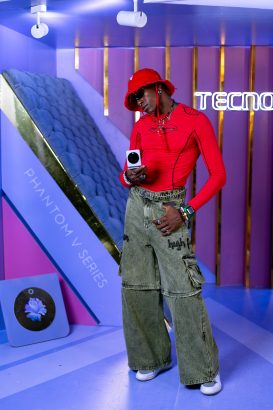 TECNO's booth at Lagos Fashion Week proved to be a captivating experience that merged
fashion, technology, and glamour in a truly remarkable way. From the dazzling design to the
fashionable attendees, every booth element radiated style and sophistication. As the event ended,
guests departed with memories of an extraordinary encounter, eagerly anticipating the next
chapter in TECNO's innovative journey.