Actor Angus Cloud dies a week after father's burial
Angus Cloud the talented actor known for his role as Fezco O'Neill on HBO's popular series "Euphoria," has tragically passed away at the age of 25 at his family's home in Oakland.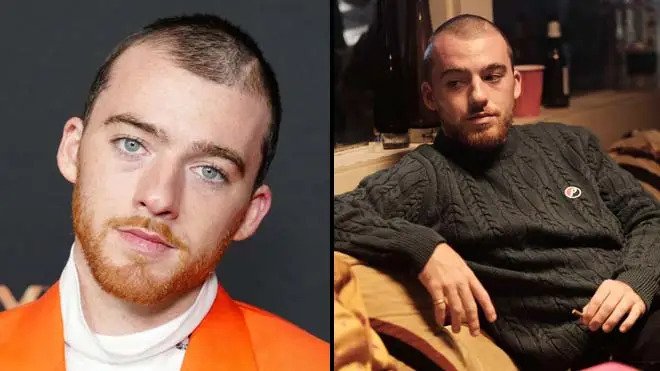 The devastating news came just one week after his father's burial.
In a statement released on Monday, July 31, 2023, Cloud's family expressed their deep sorrow, describing him as an incredible human being, not only an artist but also a cherished friend, brother, and son to all who knew him
The family disclosed that Angus had been grappling with mental health challenges, particularly after the loss of his father, who was his closest confidante.
They emphasized the importance of seeking support and not suffering in silence, hoping that Angus's passing would serve as a reminder to others that they are not alone in their struggles.
Cloud's family expressed gratitude for the outpouring of love and requested privacy during this difficult time as they process the devastating loss of their beloved Angus.
The statement reads, "It is with the heaviest heart that we had to say goodbye to an incredible human today. As an artist, a friend, a brother and a son, Angus was special to all of us in so many ways.
"Last week he buried his father and intensely struggled with this loss. Angus is now reunited with his dad, who was his best friend.
"Angus was open about his battle with mental health and we hope that his passing can be a reminder to others that they are not alone and should not fight this on their own in silence."
"We hope the world remembers him for his humor, laughter and love for everyone. We ask for privacy at this time as we are still processing this devastating loss."
According to sources, a 911 call was made by Cloud's mother, reporting a possible overdose around 11:30 a.m. on Monday. Tragically, Angus was pronounced dead at the scene.
His family revealed that after attending his father's funeral in Ireland, Angus returned home to work through his grief. However, he faced severe suicidal thoughts, which led to this tragic outcome.
Authorities are currently investigating the cause of his death.
HBO via the Euphoria Twitter account. Euphoria's official Twitter account also shared their profound sadness at the loss, recognizing Angus Cloud as an immensely talented and beloved member of the Euphoria family.
The statement reads, "We are incredibly saddened to learn of the passing of Angus Cloud. He was immensely talented and a beloved part of the HBO and Euphoria family. We extend our deepest condolences to is friends and family during this difficult time."