We demolished Tumbin Giwa roundabout because it had the sign of a Christian cross – Kano SSG reveals
Dr. Baffa Bichi, Secretary to the Kano State Government (SSG), has explained why the symbolic Tumbin Giwa roundabout at Kano Government House was demolished.
News made rounds earlier that the roundabout was demolished in the wee hours of Wednesday, June 14, as part of the new government's mission to demolish "illegal" structures that were tampering with the state's masterplan.
During a radio interview, Bichi revealed that the roundabout was taken down because of the presence of a Christian cross which contradicts the teachings of Islam.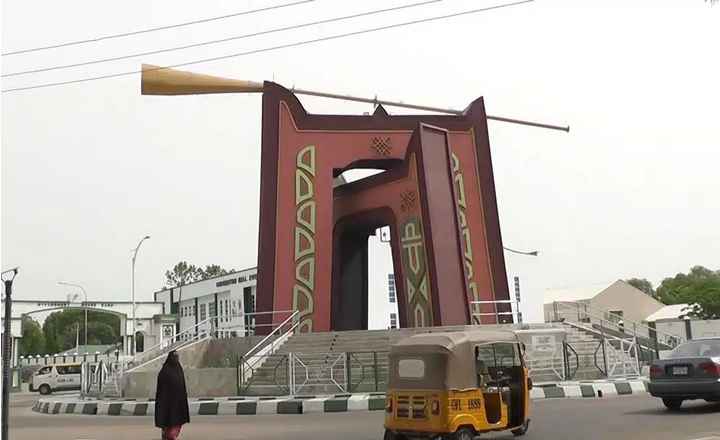 He said;
"If you take a drone to take the picture from the top, you will see a cross. In Kano, you cannot do that. Not only that it is in Kano, but in the Government House roundabout. This is against our norms and values and also against the teachings of Islam.

"Another reason is that the roundabout is blocking people from seeing others from different directions. That is causing holdup and accidents along Government House road. This is not a wise decision.

"Secondly, the Hotoro interchange flyover is also carrying a big cross. We have to look at that too. This means if you are viewing Kano from the top using a drone, you will see two big crosses. That of the Government House and the flyover. We will not let that be."
Speaking on the demolition exercise carried out in other parts of Kano, Bichi added,
"How can you build shops inside mosques and residential area? This is wrong and that is what we are trying to address. That is why we ask everyone from the places that are wrongly built to remove their belongings. We gave notice severally, even before swearing in."
Regarding the question of compensation, the SSG urged the victims to claim their money from the people who defrauded them.