TECNO's Black Friday Raffle Winners Announced, With More Amazing Surprises On The Horizon!
TECNO's Black Friday extravaganza is in full swing, and customers are in for a treat like never before. As promised, TECNO delivered an incredible raffle draw on Friday, November 10th, announcing the lucky winners of their exciting Black Friday prizes. The anticipation was high, and the atmosphere was thrilling as TECNO's Facebook page became the stage for an unforgettable event.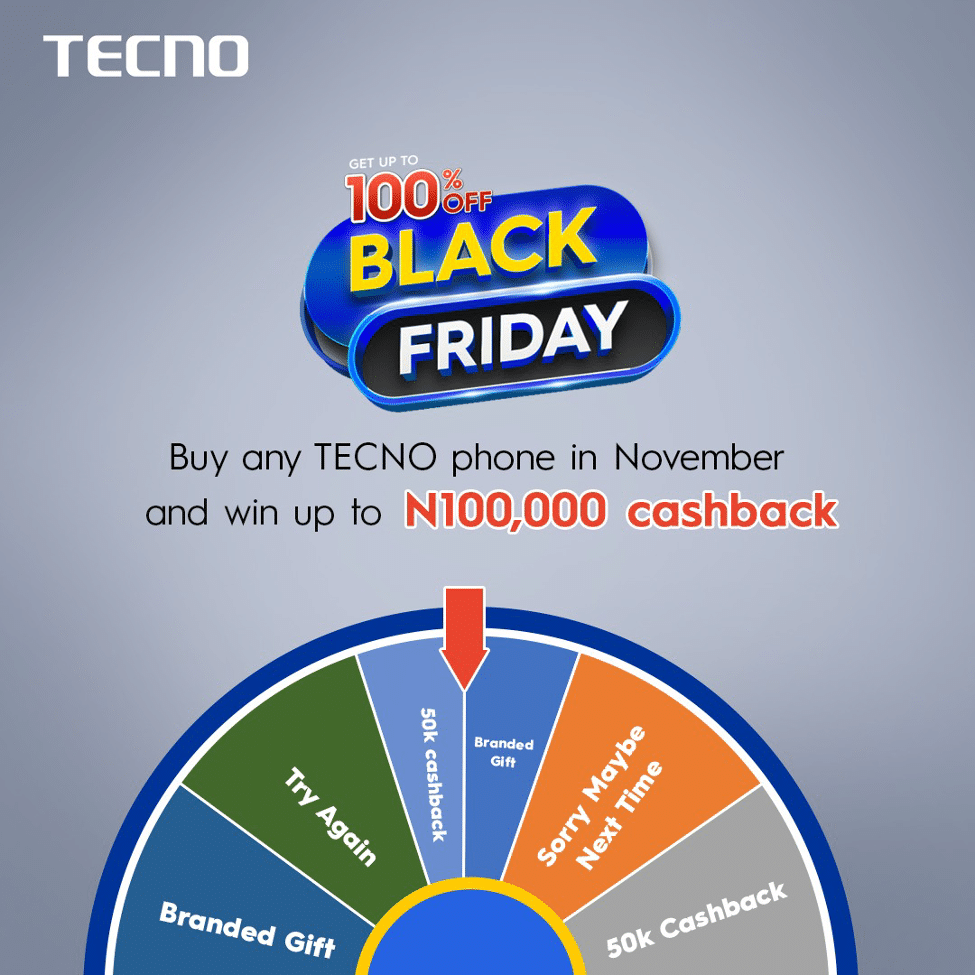 With anxious breath, participants eagerly awaited the announcement of the winners. The moment arrived, and the names echoed through the virtual space, bringing joy and excitement to those fortunate enough to be chosen. Among the winners were Chanel Spencer, Rosemary Chimezie, Princess Iv, Masud Labbo, and Kayode Lawal, each walking away with fantastic prizes ranging from airtime, and TECNO-branded gift items. While Okafor Rapuluchukwu, Rita Joe, and Ariyo Idowu Samuel each walked away with cashback rewards.
But the excitement doesn't end there. The next raffle draw is just around the corner, scheduled for Friday, November 17th, 2023. TECNO's Facebook page will again be where dreams can come true. As the clock ticks closer to the event, participants eagerly anticipate another chance to be part of the Black Friday magic.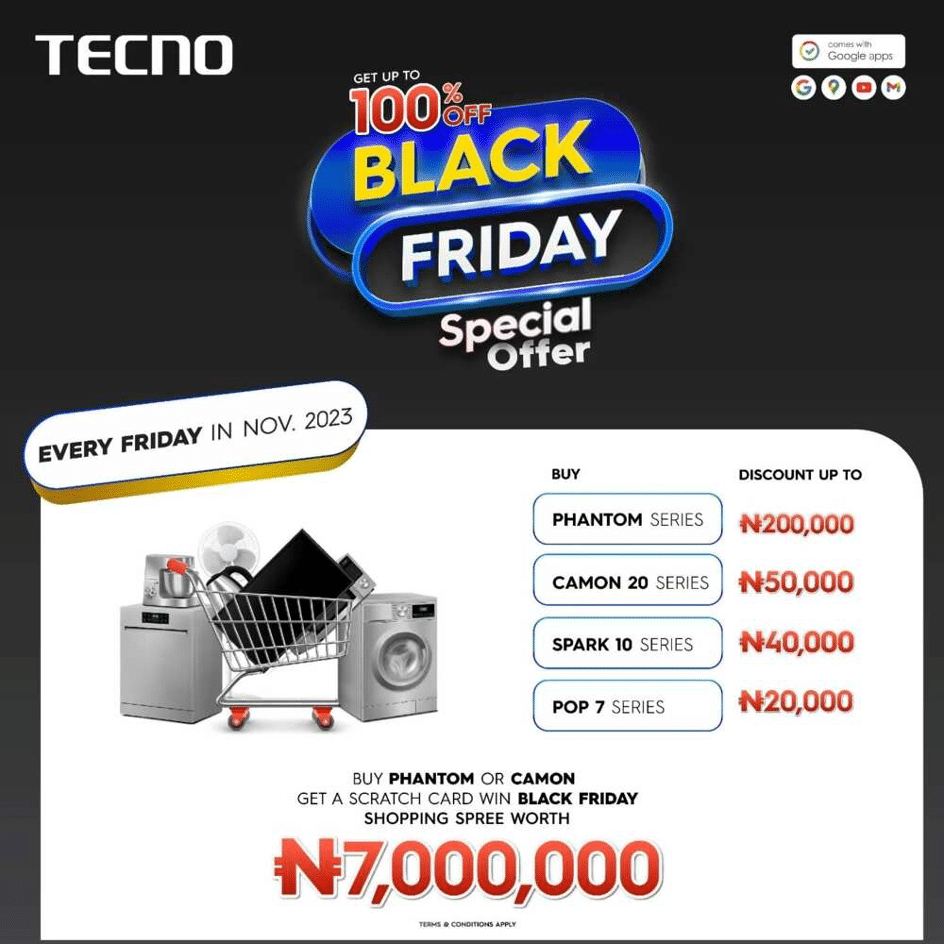 TECNO's commitment to delivering an extraordinary Black Friday experience is unwavering, and the upcoming raffle draw promises even more surprises and captivating prizes. Whether it's the chance to win a shopping spree worth 1 million Naira or secure incredible cashback rewards, TECNO is determined to make this Black Friday an unforgettable event for all.
Stay engaged with TECNO's social media pages for all the latest updates and details on how to participate in the raffle draw. Remember, every Friday throughout November brings a new opportunity to be a winner. Don't miss the thrill and excitement of TECNO's Black Friday raffle draws.
As the month progresses, TECNO continues to go above and beyond to make this Black Friday season one to remember. Get ready to immerse yourself in the excitement, anticipation, and possibility of walking away with incredible prizes. TECNO is here to make your Black Friday dreams come true!
Follow up on juicy updates like this when you follow TECNO on Facebook, Instagram and X(Twitter).