See Tuface Idibia's 7 beautiful children – Their achievements and bios
Beloved Nigerian singer Tuface Idibia is a proud father to 7 adorable children who are now grown up, doing so well and making their parents proud.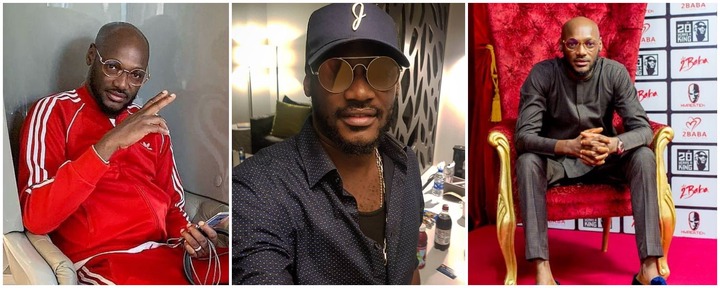 I have their latest pictures, stories about their latest achievements here. Keep reading below. You will love this.
NINO IDIBIA:
Nino Idibia is the first son and first child of African Queen singer 2Baba. He was born January 15, 2006 . He is 13 years old and now in secondary school.
His mother is Sunmbo Ajaba-Adeoye.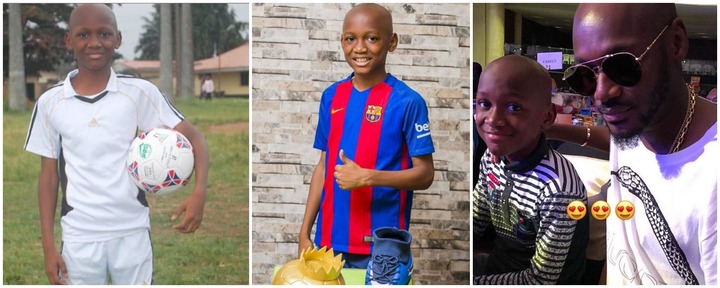 When Nino graduated from primary school, his father 2baba and his stepmother – Annie Idibia, his mother Sunmbo and his step-father Pastor David Adeoye were all present to celebrate with him.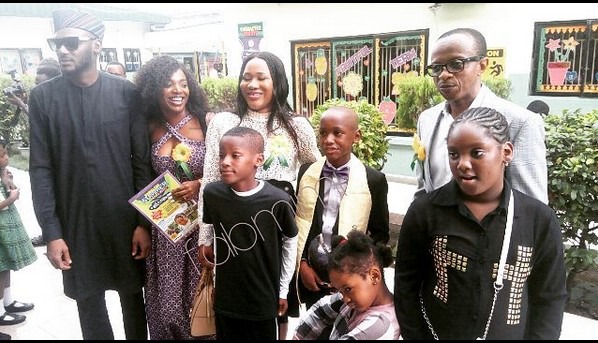 Just like his father Innocent Idibia, Nino is a musician. He is a saxophonist, an award-winning Chess Master and a model.
Nino has won many medals at his school's various competitions, and his award collection include 1 gold, 3 silvers and 1 bronze awards for outstanding performance in games like chess.
Nino is also a soccer enthusiast who has a goal to get into the league. Nino says he has a dream that one day he will play football professionally.
EHI IDIBIA:
Ehi Idibia is Tubaba's second child and first daughter. She was born April 27, 2006. She too is 13 years old just like her brother Nino. Her mother is Pero Adeniyi Osayemi.
Ehi looks just like her dad, Tubaba.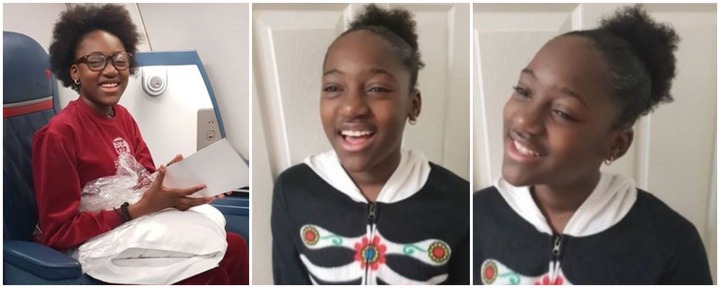 2face Idibia flew to the US back in April 2019 to surprise his daughter for her 13th birthday.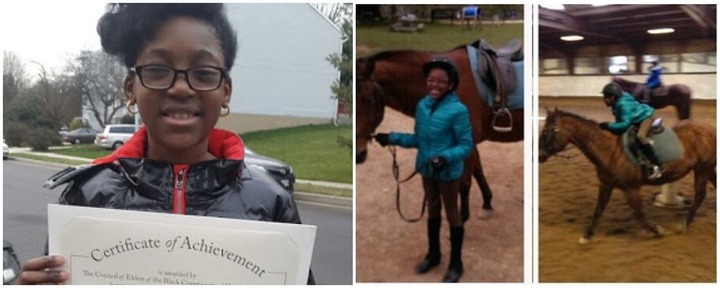 Back in 2016, she was awarded a certificate of achievement by the black community of Howard County in the US state of Maryland and her proud dad took to his Instagram to celebrate her.
ZION IDIBIA:
Zion Idibia is legendary Nigerian singer, 2Face Idibia's second son and third child. He was born April 29th, 2008. He is 11 years old.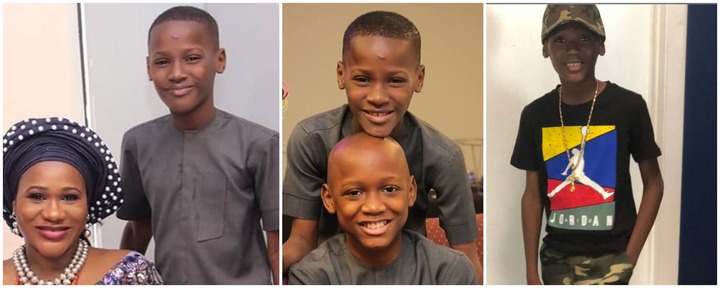 His mum is Sunmbo Adeoye. Zion and Nino are the only two children Sunmbo had for Tuface before her marriage to , Pastor David Adeoye, the General Overseer of Royalty Christian Centre.
Today, Sumbo has a son for her husband.
Just like his father, Zion is into music. He was music prefect at his secondary school.
ISABELLA IDIBIA:
Isabella is 2baba's second daughter and fourth child. She was born December 10, 2008, 8 months after elder brother Zion, 2 years after elder brother Nino and sister, Ehi. She is 11 years old and now in secondary school.
Isabel's mother is Tuface Idibia's wife, Annie Idibia.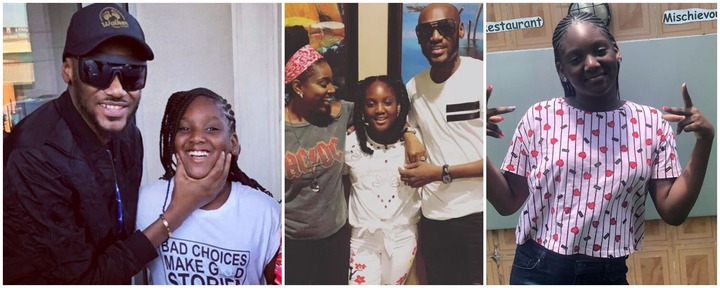 During her graduation from secondary school, Isabel got awarded The Best Diction And Spelling Student In Year 5, Best Sport Student, Star Speaker Of The Year. She also won 2 gold medals in swimming and 3 bronze medals representing her school.
Isabella Idibia is also an actress just like her mum. She features in the new TV show, "The Mr X Family Tv Show" where veteran actor RMD plays her father
JUSTIN IDIBIA:
Justin Agaba Idibia is 2face's third son and is based in the United States with his mother Pero Adeniyi. He was born May 8, 2009, meaning he's 10 years old now.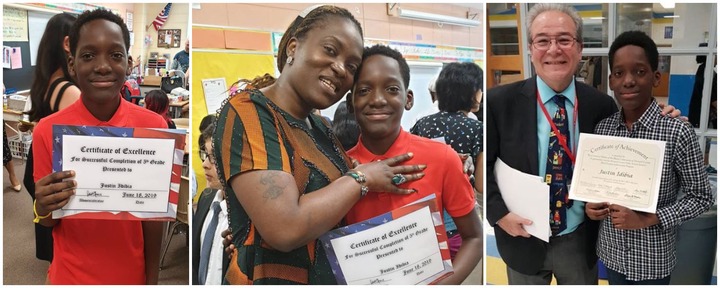 Back in November 2018, Justin who schools in Howard County, US bagged the 'Black Students Achievement Award' for his academic success.
Fast forward to June 2019, Justin graduated from 5th grade and moved to middle school. His graduation ceremony held June 18th 2019 and was attended by his mum.
INNOCENT EJEH OLUWAKITAN IDIBIA:
Innocent Ejeh Oluwakitan Idibia is 2face's 6th child. He was born April 08, 2012, this makes him 7 years old now.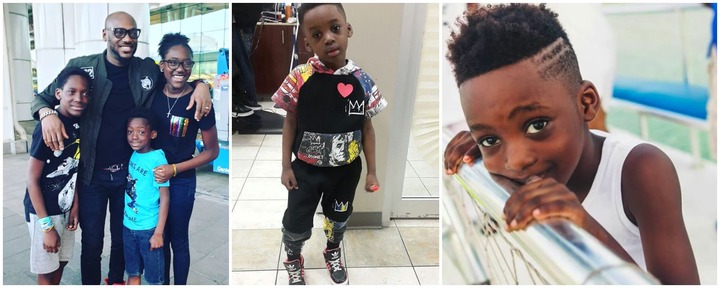 Innocent Ejeh Oluwakitan Idibia used to be his dad's youngest child before baby Olivia, Tuface's daughter with wife, Annie Idibia was born. Innocent Jnr is 7 years old now.
OLIVIA IDIBIA: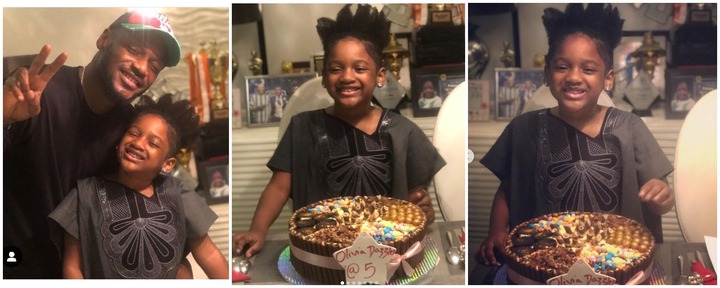 Olivia Idibia is 2Face last child and daughter. Her mother is Annie Idibia and she was born January 3, 2014. She is 5 years old and very cute.
THE MOTHERS OF TUFACE IDIBIA'S CHILDREN:
SUNMBO ADEOYE:
Now happily married to Pastor David Adeoye, Sumbo Adeoye gave birth to Tuface's first child Nino when she was 24 years old in 2006.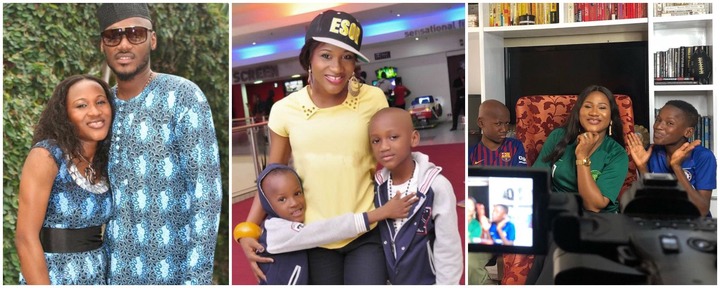 Two years after the birth of Nino, 2face and Sumbo welcomed their second child together, Zion, in 2008.
After the birth of Zion, Sunmbo and 2Face parted ways in 2009 when it became public knowledge that there were other women in 2face's life and one was carrying his baby.
In a tell-all interview, Sunmbo explained what happened during her relationship with 2face:
"I met Tuface when I was a student of Yaba College of Technology. I had just lost my dad and my mum was living in America. For someone who was a daddy's girl, I needed love. This was the only person that was showing me love at that time.
I feel I had that experience so that other young girls would not make the same mistake. I was 24 when I fell pregnant the first time.
"It got to a point in my life that I felt that the Devil you know is better than the angel you don't know, so I went back to my baby daddy and his mum talked me into living with him so he won't have more women and babies.
We lived together for three years and that was how the second pregnancy happened.
"It was not a bed of roses while I was there. I was trying to put together what was not supposed to be. I think we broke up in 2009 after I had the second baby.
"There were other women who were also going to have babies for him around that time. I came to my senses like the prodigal son and I was so broken. I think my baby daddy was out of the country that fateful day when I returned from work.
I packed all my things plus that of my children, and I went back to my parents' home."
PERO ADENIYI:
Pero Adeniyi gave birth for 2face months after he welcomed his first child with Sunmbo.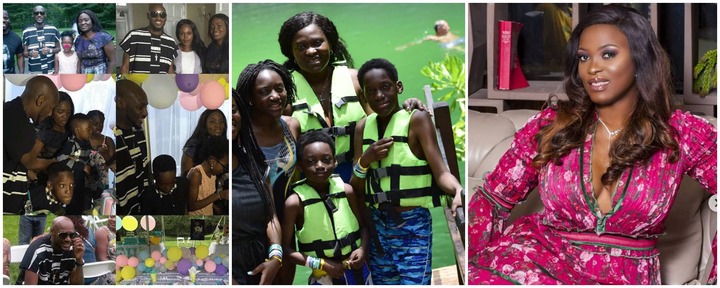 Just like Sumbo, 2Face Idibia and Pero Adeniyi's relationship witnessed both highs and lows.
But Pero's romantic relationship with 2Face Idibia spanned for over six years with their first child together – Ehi Idibia – coming in 2006 and last child in 2012.
Pero was one of the women in 2face's life who gave his wife Annie Idibia a tough time – a situation that degenerated into a public beef between both women.
Tuface cried in public in 2018 when Pero Adeniyi reconciled with his wife, Annie.
In 2017, Pero revealed how she donated one of her kidneys to save her mother's life.
Born with a silver spoon, Pero Adeniyi's father is Prince Jide Adeniyi, who owns Poatson Musical Jamboree. He is also into printing and transport businesses with special interest in music promotion.
Though Tuface's baby mama, Pero also has had her own fair share of marriage challenges. She was once married to Kunle Borokini and they have a child together.
ANNIE IDIBIA:
Annie Macaulay–Idibia, born 13 November 1984, is a Nigerian, model, presenter and actress and Tuface Idibia's wife. She has two children for her husband.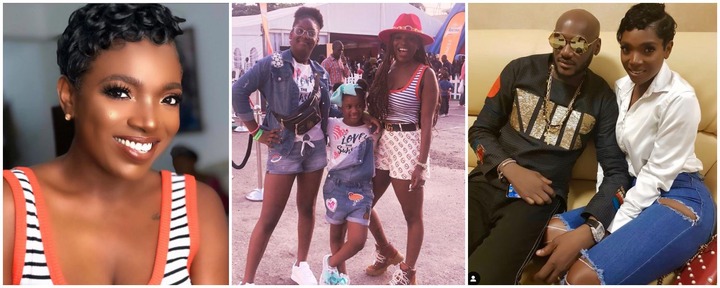 Annie was born in Ibadan but is originally from Eket in Akwa Ibom State. She moved to Lagos with her mother after the divorce of her parents.
She holds a degree in Computer Science and Theatre Arts after completing undergraduate courses at Lagos State University and the University of Lagos respectively.
Annie was one of the vixens in 2face's first official video as a solo artiste – African Queen – shot in 2004.
Between 2010 and 2018, Mrs. Idibia and Tuface's babymama Pero Adeniyi never saw eye to eye.
Reports say the two loathed each other with Pero believing Annie 'snatched away' her man while Annie maintained she had always had him all along.
The days of 'fight' and shade between Tuface children's mothers are now over.