See Pete Edochie's 6 Children & Grandchildren – Achievements and Bios
Nigerian actor Pete Edochie is one of the GREATEST actors in Nigeria.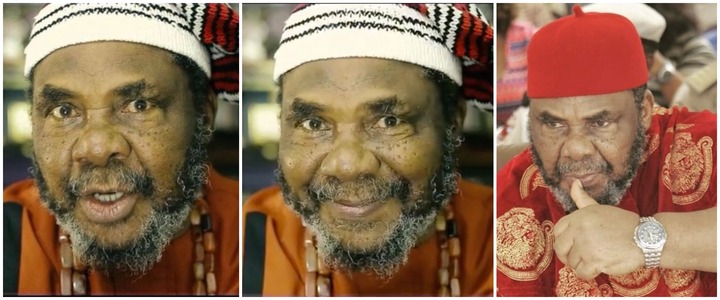 The Nollywood movie legend is 72 years old and is the only actor who will give instruction in a movie and people will obey it in real life.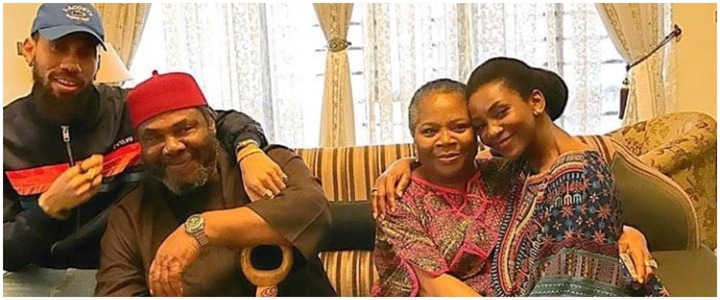 Some days ago, a lady tried to insult the well respected African veteran by saying Pete Edochie is a bad actor because he has been playing the same role his entire life.
According to the lady, acting isn't quoting proverbs.
It didn't take long for Nigerians to blast her for coming online to call the Oracle a bad actor.
Pete Edochie is adored, not just in Nigeria or Africa but all over the world.
What do you know about Pete Edochie's personal life? His wife, their 6 children, what they do for a living, their achievements? What do you know about Pete Edochie's beautiful grandchildren?
Well, I have all the latest gist and pictures about Pete Edochie's family for you here. Just continue reading. You will love it.
PETE EDOCHIE BEFORE HE BECAME A LEGEND:
Chief Pete Edochie, MON was born March 7, 1947. He is 72 years old.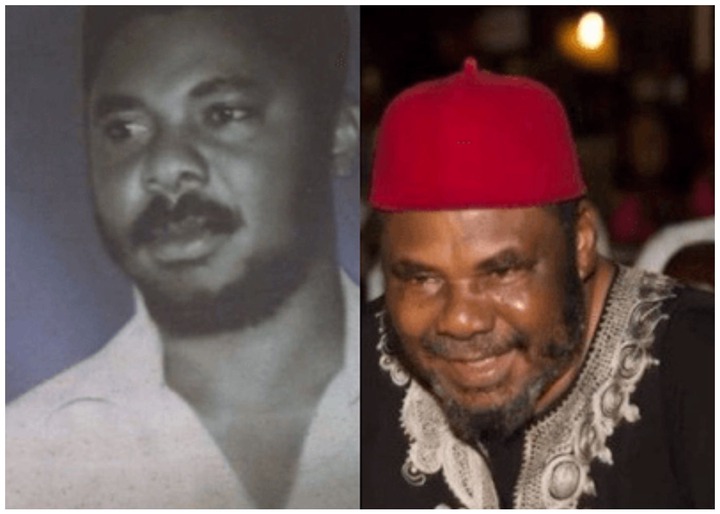 Pete Edochie had his primary and secondary Education in Zaria, Kaduna State of Nigeria. After his formal education, he worked with the Nigerian Railway Cooperation.
Later, he went further to study a course in Journalism and Television in the School of Journalism and television in England.
Chief Edochie made his debut in the acting industry in the 1980s when he played the lead role of Okonkwo in an NTA adaptation of Chinua Achebe's all-time best selling novel, Things Fall Apart.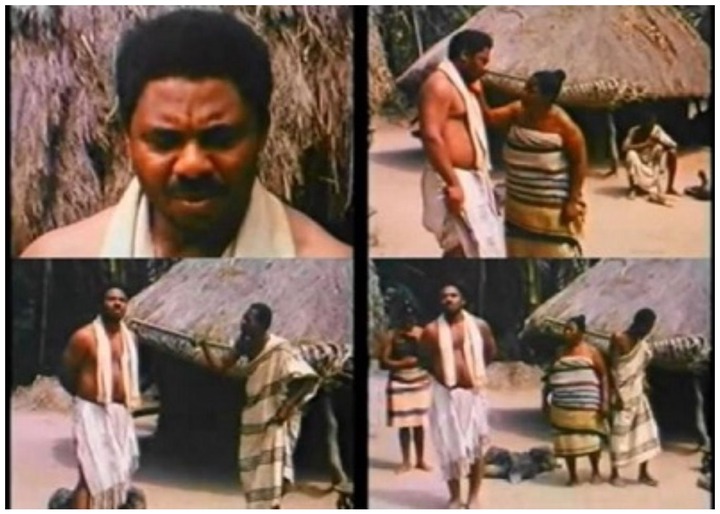 Before then, in 1967 when he was just 20 years old, Pete was into radio broadcasting as a junior programmes assistant.
As time went on, Pete got promoted to the level of a Director. He became director of programmes but he was forced to quit after the government decided to politicise the affairs of the FM station where he worked.
That was when Pete Edochie left broadcasting and went into the movie industry.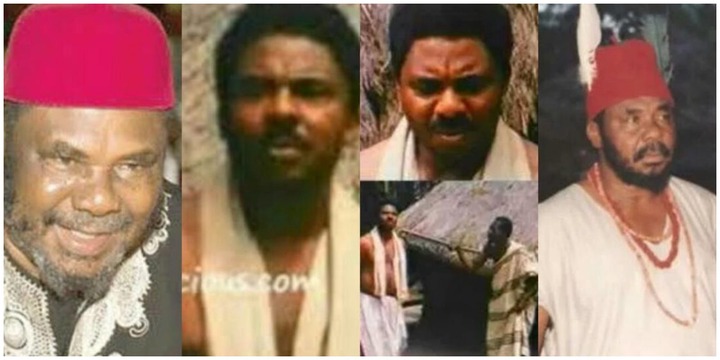 Edochie is considered one of Africa's most talented actors. After he featured in Things Fall Apart, Chief Pete Edochie won an International Award. BBC flew into Nigeria to interview him for his role in Things Fall Apart.
Chief Pete was also honoured with an Industry Merit Award by Africa Magic and Lifetime Achievement by Africa Film Academy.
In 2003, Pete Edochie was honoured as a Member of the Order of the Niger by President Olusegun Obasanjo.
In 2005 the Actors' Guild of Nigeria placed Pete Edochie and several other actors, including Genevieve Nnaji, Omotola Jalade Ekeinde, Nkem Owoh, Ramsey Noah, Stella Damasus Aboderin, and Richard Mofe Damijo on a one-year ban from filming after they were said to have been collecting huge fees from producers due to their A-list celebrity status. The ban has been lifted.
In 2009, veteran actor Edochie was kidnapped and later released by his captors unharmed.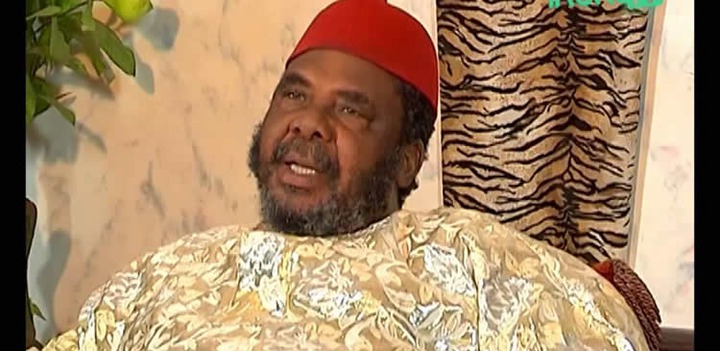 Pete Edochie started growing his beard when he was 23 years old in 1970 and he has never completely shaved it off since then.
Reports say Pete Edochie said he will never shave his beard off completely no matter how much money he is offered to do so. According to him, he intends to carry it till the end of his lifetime.
PETE EDOCHIE'S WEDDING DAY
Nollywood legend Pete Edochie married his wife, businesswoman Josephine Edochie in 1969 when he was just 22 years old.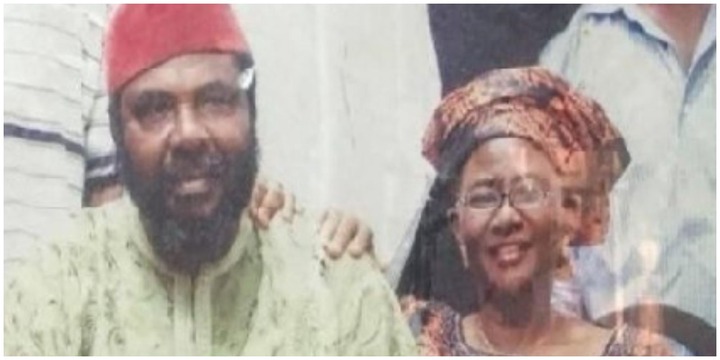 They have been together for 50 years, and their love has not slowed down or gone cold since then. Pete still loves his wife the same way he loved her on their wedding day.
In some interviews, journalists have asked Pete if he ever wanted to cheat on his Josephine with another woman.
Do you know what his reply was?
Pete said honestly he did not want to cheat because his wife is the only love of his life. He also said that she is the mother of his children, and he sees no reasons why he should be unfaithful to her.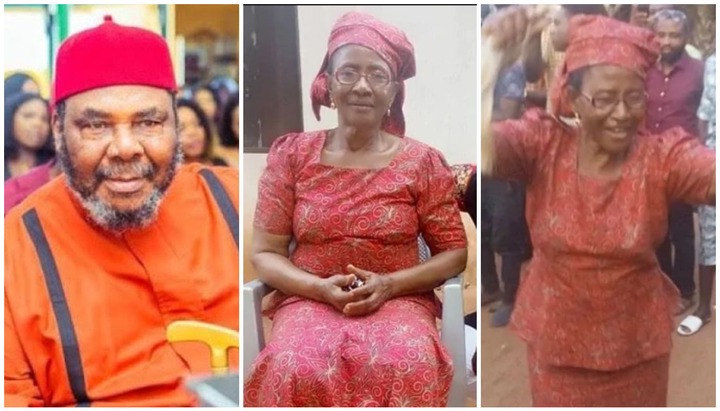 Chief Pete Edochie is a contented family man. His beautiful wife, Mrs Josephine Edochie stays away from drama and public attention.
Together, she and her husband have 6 children – 5 boys and a girl who are all grown ups with children of their own.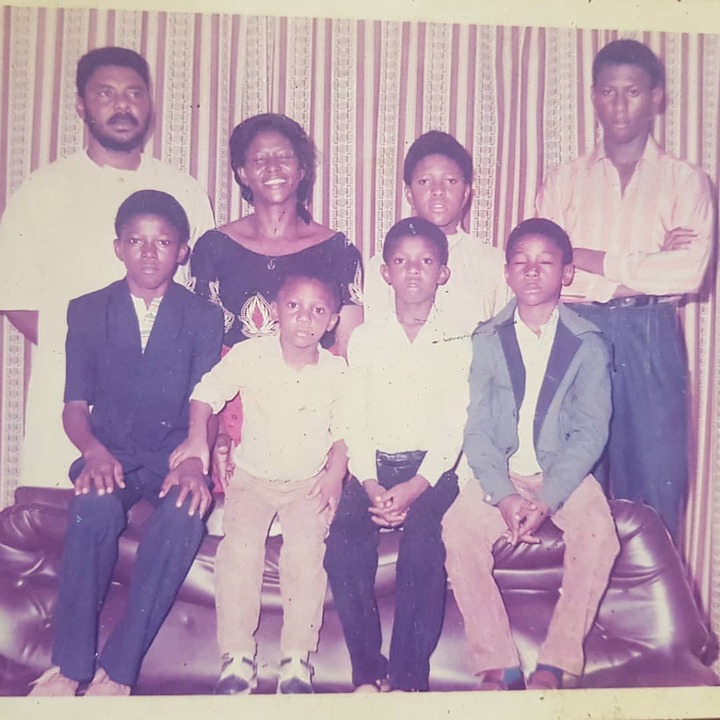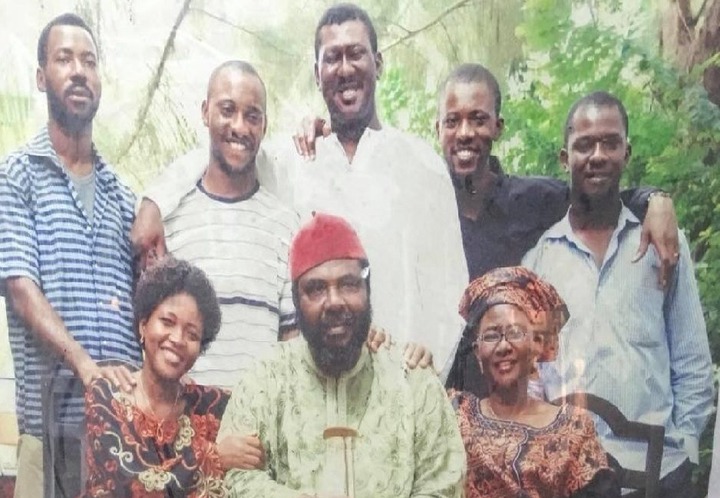 Let me also clarify this – Rita Edochie is not Pete Edochie's wife. She is the wife of Pete Edochie's younger brother, Tony Edochie.
PETE EDOCHIE'S 6 CHILDREN & GRANDCHILDREN:
LEO EDOCHIE is Pete Edochie's first son and first child. He is the CEO of Solotone Global Ventures Limited, a company specialized in Electrical, Mechanical, HVAC & Construction and procurement of specialized tools for the oil and gas industry.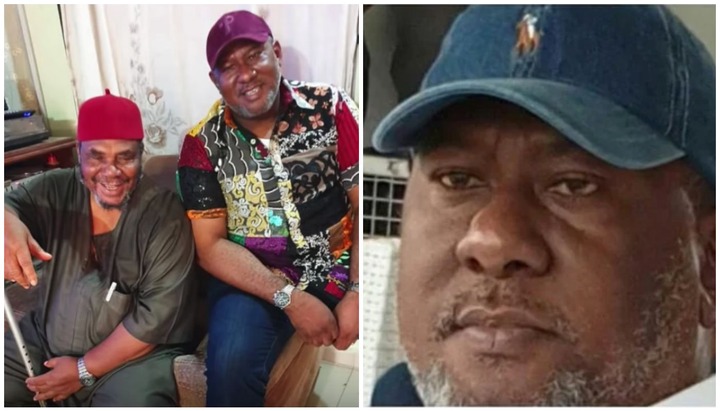 Leo is a University of Nigeria Nsukka graduate, 25th President of the Portharcourt Polo club. He is married with children.
UCHE EDOCHIE:
Uche is the second son and child of the Pete Edochie family. He is a Nigerian Postwar & Contemporary painter, interior designer, photographer and enterpreneur. His art work has been offered at auction multiple times.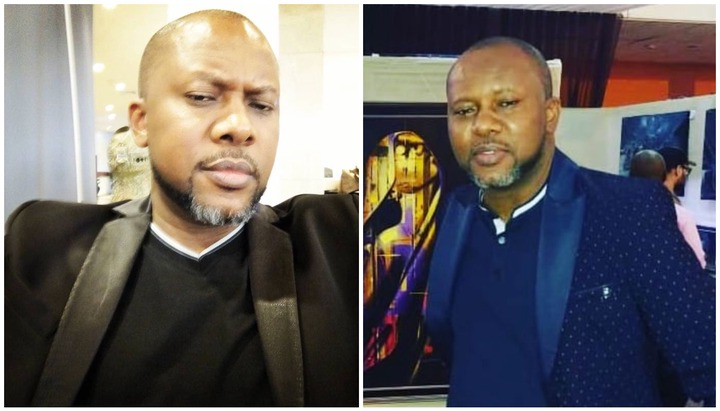 Uche was born in 1975, this makes him 44 years old. He has been married to his beautiful wife Nkechi Nwosu-Igbo for 16 years. They have three beautiful children together – two girls and a boy. See their pictures below. Uche's wife and children:
LINC EDOCHIE:
Lincoln Edochie aka Linc Edochie is Pete's third child and son. Linc is a Nigerian Actor, Director, and Scriptwriter. His career as an actor started in 1995.
Linc Edochie has been married to his wife, Amaka Linc Edochie since 4 December 2010. See their children below. Linc's first child is 8 years old.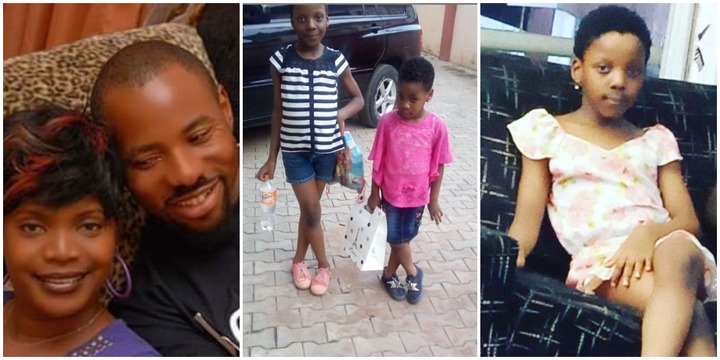 GENE EDOCHIE:
Gene is the fourth son and child of Pete and Josephine Edochie.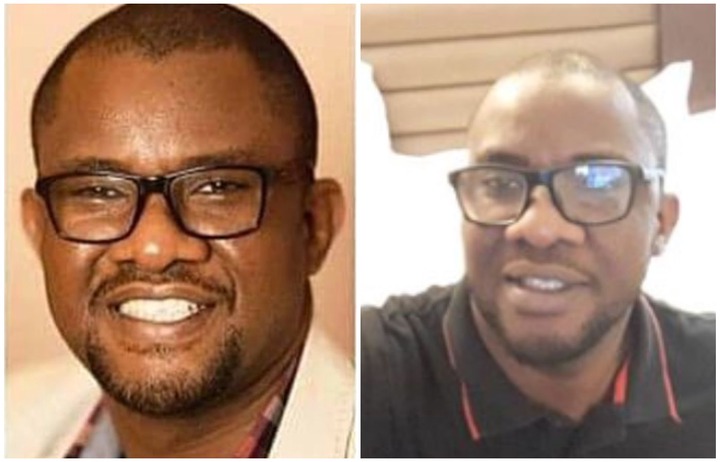 Just like his elder brother, Uche Edochie, Gene is an interior designer and photographer. He is the Managing Director of Space calibre ltd, an interior design company.
He is a University of Nigeria, Nsukka graduate and a Master of Science degree holder in Architecture. He is happily married.
PETE EDOCHIE'S DAUGHTER: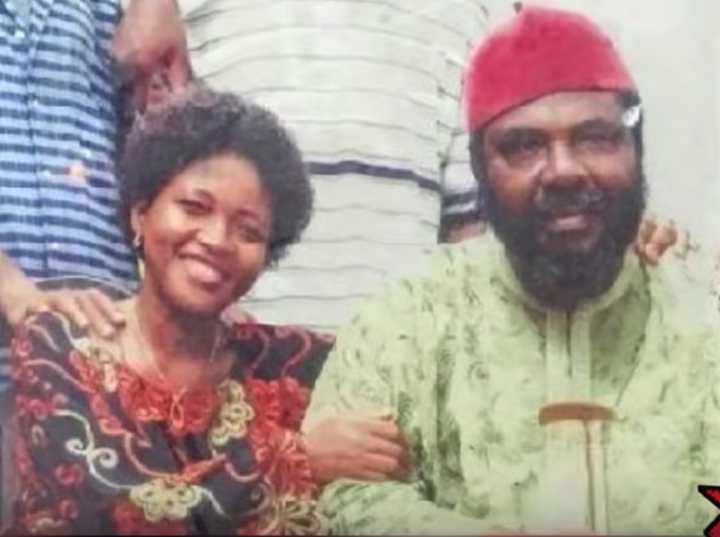 Pete Edochie's only daughter and fifth child chose to stay far away from limelight. Nothing about her is on the internet.
YUL EDOCHIE:
Yul Edochie, born Yul Chibuike Daniel Edochie on 7 January 1982 is Pete Edochie's baby of the house. He is the last of Pete Edochie's 6 children and was raised both in Lagos and Enugu.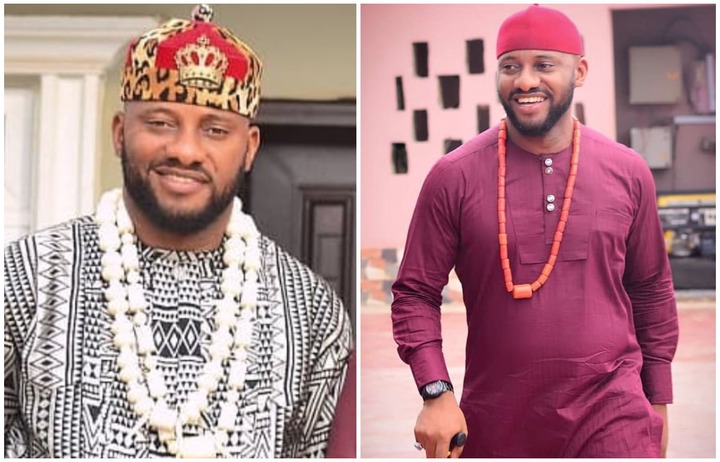 Yul was named after popular Russian actor Yul Brynner. Just like his father, Yul married his wife, May Aligwe at the age of 22 in 2004. Together, they have 3 sons and a daughter named Danielle, Kambi, Karl and Victory Yul-Edochie.
See his beautiful children below.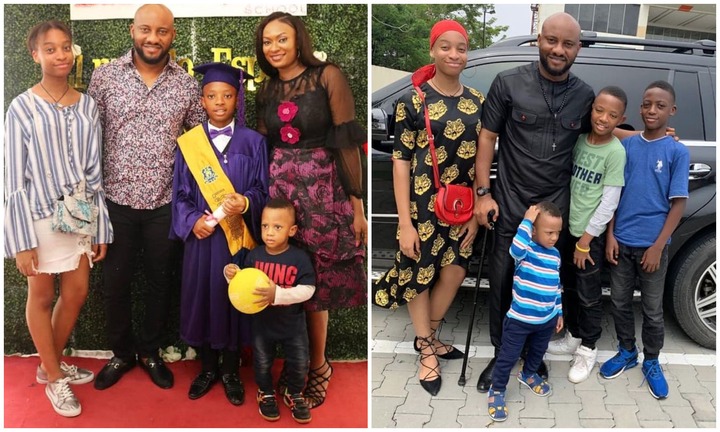 Yul attended the University of Port Harcourt, where he received a Bachelor of Arts in Dramatic Arts.
2005, he joined Nollywood.
2015, Yul Edochie opened a film academy in Lagos.
Fast forward to 2019, Yul Edochie contested for Governor of Anambra State.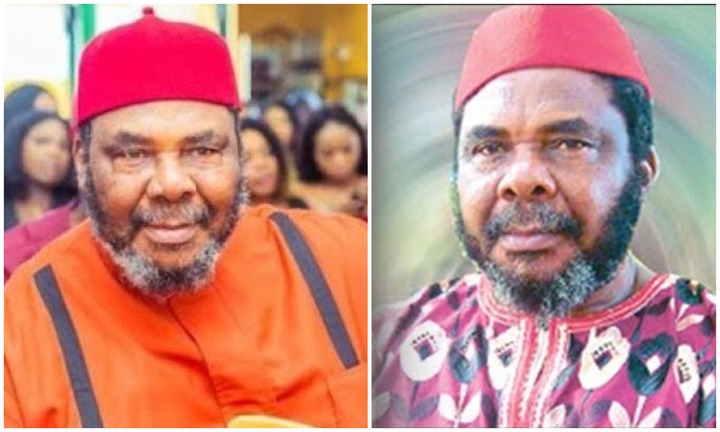 What a blessed man Chief Pete Edochie truly is!