See Omotola Jalade Ekeinde's 4 Children – Achievements and Bio
Nigerian actress Omotola Jalade-Ekeinde is one beautiful and very blessed woman.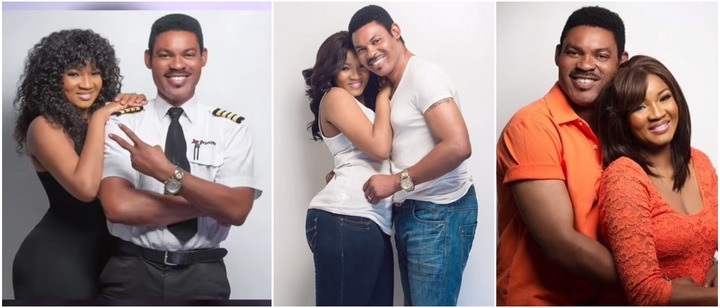 She has been married to her darling husband Captain Matthew Ekeinde for 23 years.
And together they have 4 amazing children – Matthew Jr Ekeinde (MJ), Micheal Ekeinde, Princess Ekeinde and Meraiah Ekeinde – who are growing in leaps and bounds and have done well for themselves so far.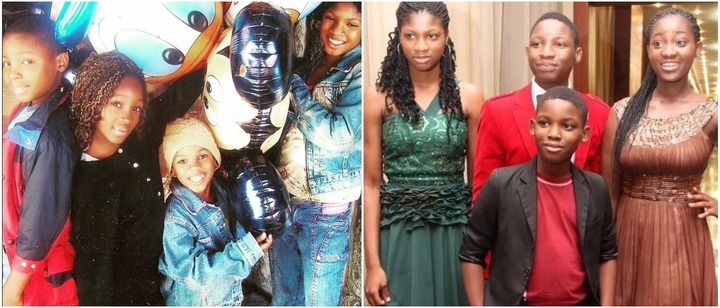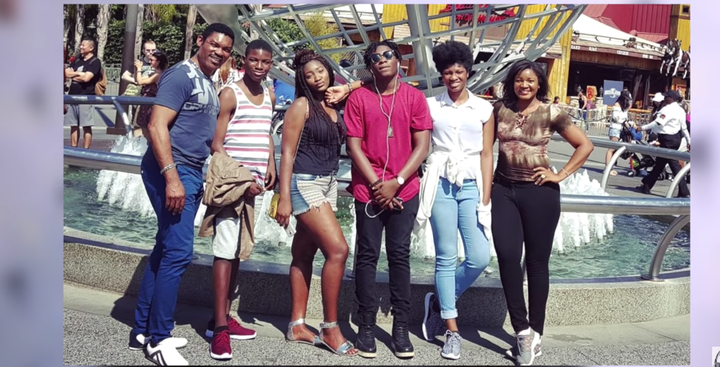 What do you know about Omotola Jalade Ekeinde's 4 children?
Are you aware Omotola now has a daughter who bagged two American University degrees within the same period all at the age of 19?!
Are you interested in Keeping Up with the Ekeindes?
If yes, then read on.
You will surely find this story about Omotola Jalade's 4 children, their achievements and bios very exciting.
OMOTOLA JALADE BEFORE SHE BECAME A STAR:
Nigerian actress Omotola Jalade Ekeinde MFR was born 7 February 1978. She is 41 years old.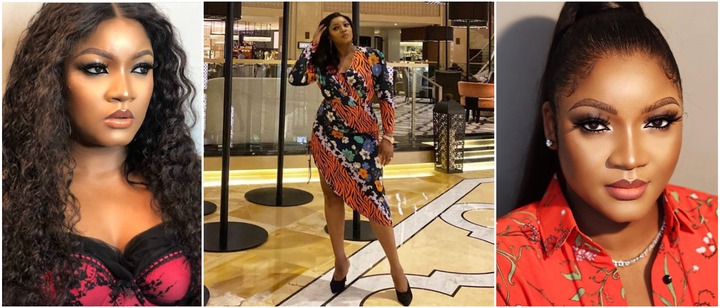 A native of Ondo state, Omotola was born in Lagos to her parents Oluwashola and Oluwatoyin Jalade who are sadly late now.
Omotola comes from a family of 5 – two elder brothers and two younger brothers, Tayo and Bolaji Jalade. She is the only girl.
She attended Chrisland School Opebi and Oxford Children School for her primary education. Secondary education was at Santos Layout, and Command Secondary School Kaduna.
For her tertiary education, Omotola studied for a while at the Obafemi Awolowo University and completed her studies at Yaba College of Technology where she studied estate management.
Omotola made her debut in the acting industry in 1995. She actually got into Nigerian movies by accident.
This picture shows Omotola Jalade Ekeinde with Stella Damasus on a movie set in 2003.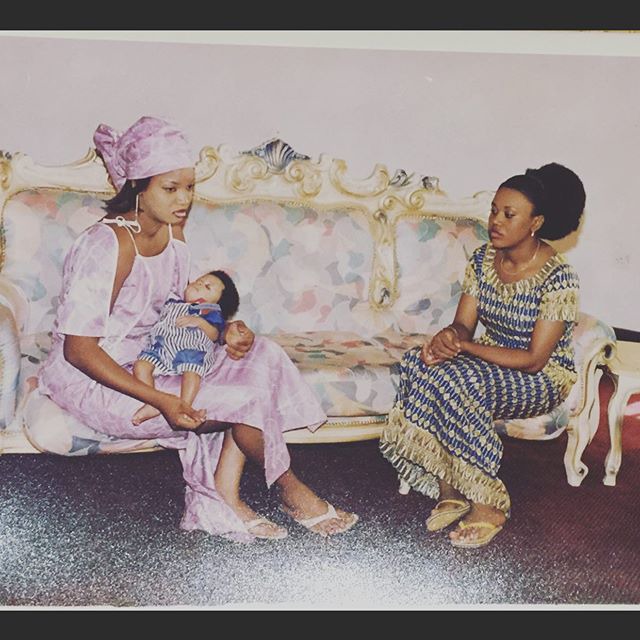 What happened was Omotola had escorted a friend to a movie audition only to end up getting the role. But her mother was skeptical and didn't like her daughter to become an actress.
Omotola's mum finally gave in after the film director, joined by the entire movie crew, came to her house to convince her to allow Omotola appear in the Venom of Justice movie, her first movie.
The rest, they say, is history.
OMOTOLA JALADE EKEINDE'S WEDDING DAY
Fast forward to the next year after her first movie role, Omotola married her Prince Charming, Captain Ekeinde at the young age of 18 in 1996.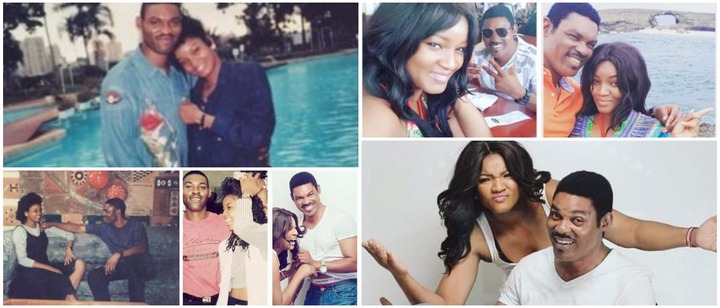 Capt. Matthew Ekeinde is a renowned pilot and aviation personality who has worked for several Nigerian and international airlines like Aero Contractors, AIC Airlines, Bellview, Sosoliso, Air Nigeria, Arik Air and Bristow Helicopters.
Omotola and Mattew Ekeinde got married in 1996 but had their dream wedding in 2001 with a number of friends and family on board a Dash 7 aircraft while flying from Lagos to Benin.
The wedding was one of the biggest and most talked about at that time. It got so much buzz because they got married on board a flight. It would interest you to know that during the flight, Omotola's husband, Mathew was actually the one in the cockpit flying the plane for about 10 minutes before he handed over to his co-pilot to say his wedding vows.
According to Omotola, everyone on board the flight for that wedding had an insurance cover. They also had a priest on board the flight who presided over the wedding.
Omotola Jalade-Ekeinde and Matthew Ekeinde met when she was 16 and he was 26.
OMOTOLA AND MATTHEW EKEINDE'S 4 CHILDREN: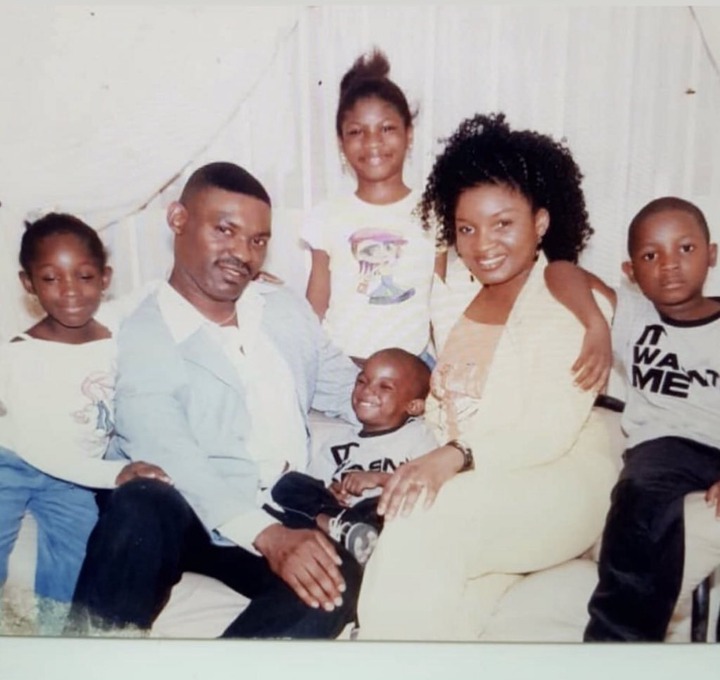 After the marriage in 1996 came the children.
Omotola's 4 children are all grown today. Her first son M.J. Ekeinde is 21 years old, her last son Micheal Ekeinde is 17 years old.
Her first daughter Princess Ekeinde is 22 years old while her last daughter Meraiah Ekeinde is 19 years old.
Continue reading below to see Omotola children's biographies, schools they attended, their careers and what's going on in their lives now.
PRINCESS EKEINDE:
Princess was born on the 30th of March 1997, a year after her parents got married. She is 22 years old.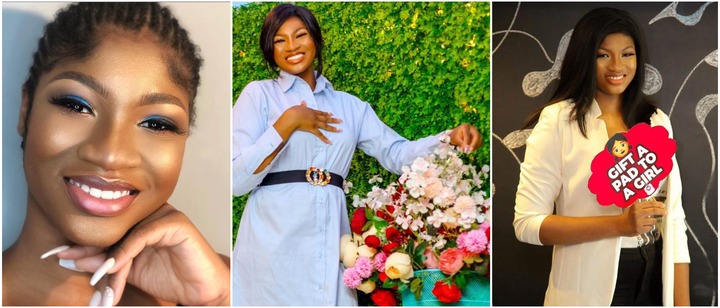 Princess was the little bride during her parents' white wedding in 2001 on board a Dash 7 aircraft which was flying from Lagos to Benin.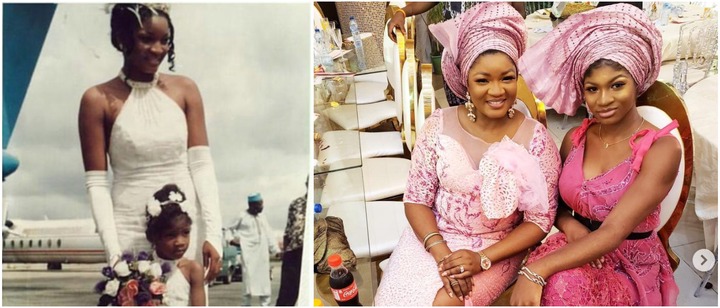 Today, Princess is a grown beautiful woman, a graduate from Eastern Mediterranean University, in Northern Cyprus with a degree in Tourism and Hospitality management.
Princess loves cooking more than anything else, and dreams of becoming a famous chef. She has already appeared on a few popular Nigerian cooking shows, where she worked with famous chefs.
She does not plan to stop there and would like to release her own cooking show where she can enjoy cooking and share her favourite recipes with the world.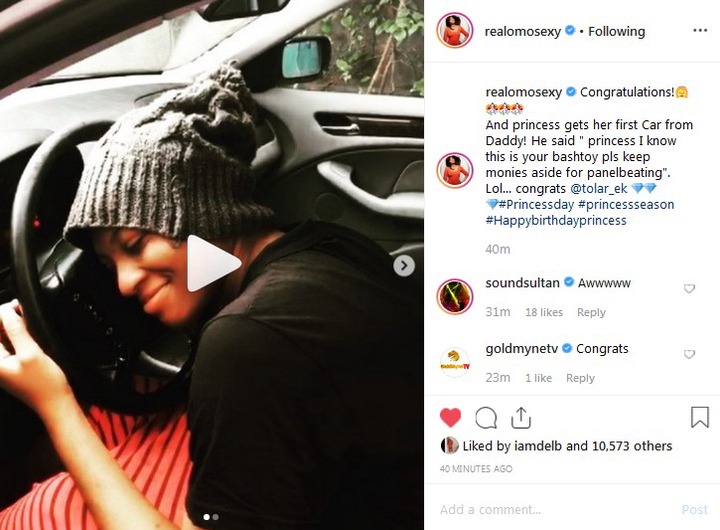 To celebrate her 22nd birthday this March 2019, Princess' very rich and hardworking parents bought her a car.
MERAIAH EKEINDE:
Omotola's second and last daughter, Meraiah Ekeinde was born February 7, 2000. She is her famous mother's birthday mate.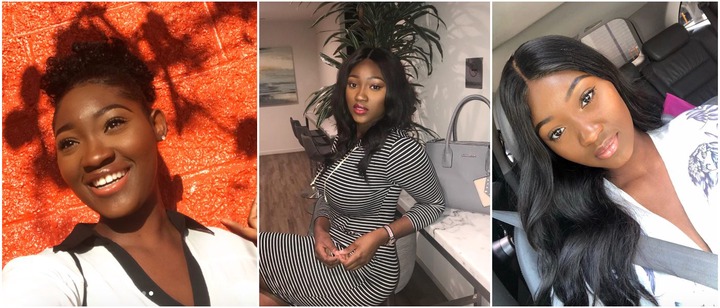 At just 19 years old, Meraiah has 2 degrees – Associate of Art in Merchandise Product Development and a Bachelors of Science in Business Management.
Omotola often refers to Meraiah as the fashionista of their house, because Meraiah's primary interest is fashion.
She studied at Chrisland College in Lagos, where she was a head student before moving to the United States for her tertiary education.
Meraiah also studied at one of the most prestigious institutions in Los Angeles – Fashion Institute of Design and Merchandising.
Meraiah is a very ambitious girl and does not want to stop at what she has already achieved. The young girl looks a lot like Omotola.
Many young girls admire Meraiah Ekeinde's style and want to be like her.
MATTHEW JUNIOR EKEINDE:
Omotola's first son, Matthew Junior Ekeinde, who is popularly known as Captain E was born August 20, 1998. He is 21 years old and Omotola's second child.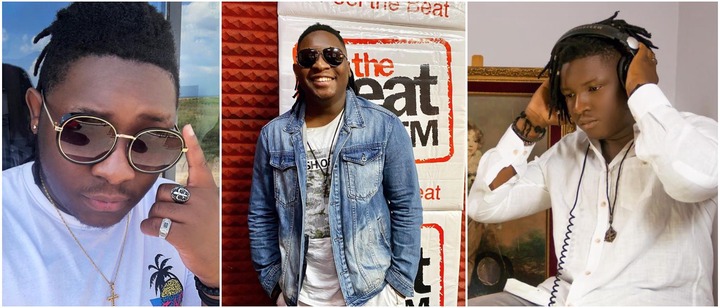 Just like his elder sister Princess, MJ graduated with honours from Eastern Mediterranean University in Cyprus this year 2019.
MJ Ekeinde, a music producer, has produced songs such as 'Waiting', 'Paradise', 'Fantasy', 'Without You', 'Move It', in the last five years of becoming a music producer. He has worked with his mother in the studio.
MJ positions himself as a true music fan and professional – artist, record producer, DJ, sound analyst and engineer.
MICHAEL EKEINDE:
Michael, Omotola's baby of the house, is 17 years old and now in university. He was born in 2002.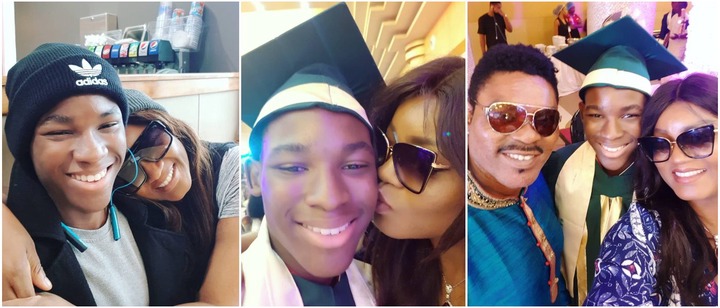 Omotola had her secondary school education at Chrisland. All 4 of her children graduated from Chrisland as well.
Michael is the only child in his family who decided to follow mum's steps and build a career in the movie industry.
In an interview, Michael described himself as an aspiring cinematographer and movie director.
He also confessed that being one of Omotola Jalade children did not spoil him: the boy feels like any other teenager and does not have a habit to brag about his background or family's achievement.
What a beautiful family!