See Patience Ozokwo's 3 Children & Grandchildren – Achievements and Bios
If you love Nollywood actress Patience Ozokwo – the ogbonge Mama G, G for General – now a pastor and evangelist, please gather here.
Our star is one blessed woman with three biological children, five adopted children and 16 grandchildren.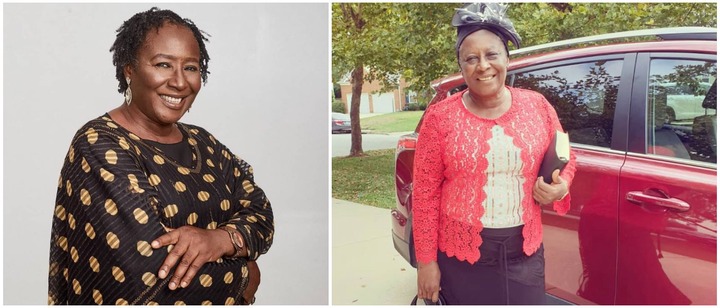 Born 14 September 1958, Nigerian musician, fashion designer, gospel singer and actress Patience Ozokwo is 61 years old now.
Ozokwor was born in the village of Amaobo, Ngwo, Enugu State, Nigeria, and attended Abimbola Gibson Memorial School in Lagos. Ozokwor had a passion for acting since she was at primary school, where she would act in different stage plays.
She later attended Institute of management and technology Enugu, where she obtained a degree in fine and applied arts.
Did you know Patience Ozokwo got married at the age of 19?
PATIENCE OZOKWO MARRIAGE & HUSBAND
The veteran actress got married at the age of 19 in an arranged marriage by her parents. According to her, although she had many suitors at the time, her parents forced her to get married at that early age for reasons she still cannot tell.
While the decision was not easy for her, she went ahead with it.
Her husband was a mechanical engineer and served as a civil servant in Enugu. It turned out that the actress later enjoyed her married life.
Patience Ozokwor and her husband had three beautiful children together and lived a great life. Her husband who she was forced to marry later became her real love and companion.
But he battled an illness and eventually passed away in 2000.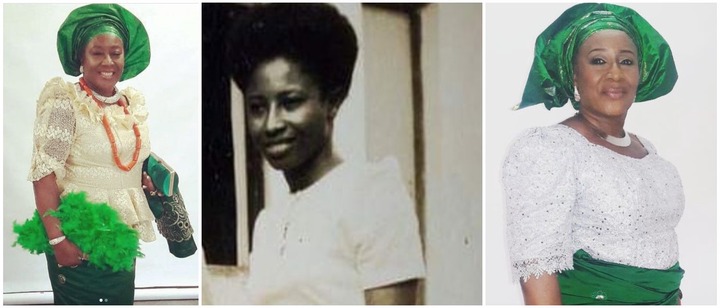 When Patience Ozokwo's husband was hospitalized, her sister-in-law and her were taking care of him; sister-in-law stayed with him at nights while Patience took over from her in the morning before going to the location.
On the fateful day Patience Ozokwo husband died, she was on a movie location. When her family informed her about his death and they put him in the mortuary, they asked her to continue with her job, because they understand her kind of job, but she blatantly refused.
Patience took permission from the producer and stayed away for some days. She later came back to finish the production of the movie.
After her husband's death, Patience did not marry anyone again, but adopted 5 children who all bear her name.
Patience misses her husband and when she talks about his death, she always says that she really missed his companionship and how they worked together work to raise the children and give them love.
I did some digging and found beautiful pictures and latest news about Patience Ozokwor's children and grandchildren. Just continue reading. You will love this.
PATIENCE OZOKWO'S 3 CHILDREN & GRANDCHILDREN
Mama G has three biological children, five adopted children and 16 grandchildren.
Her biological children are two sons and one daughter.
UCHENDU OZOKWO:
Uchendu, an engineer is the first son of Mama G. Uchendu is an alumnus of Enugu State University of technology. It may sounds uprising, but he once starred with his mother in the movie titled "Why to Marry" that was released in 2016.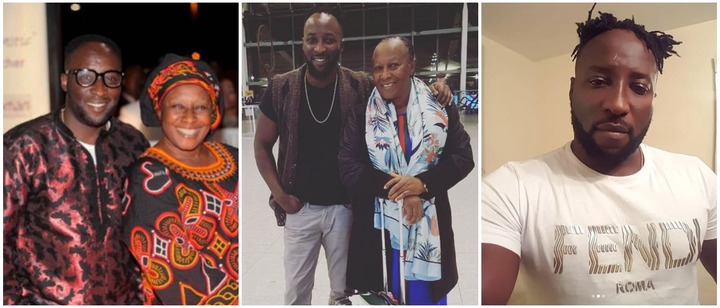 Uchendu is married to his wife, Gloria Nweze. The glamorous marriage was celebrated in London May 25, 2013. Here are pictures of Uchendu wife and children.
The words of Patience Ozokwor about the wedding of her son were:
"I am in love with the couple. I thank God for them and my family. Although the wedding is taking place outside the shores of Nigeria however, Igbo customs and traditions shall govern the marriage rites."
NDUKA OZOKWO:
Nduka is the youngest among Patience's biological children. Nduka is a football player, he plays in FC Ankaragücü, in Turkey.
He started his career in FC Enugu Rangers, Nduka played in a few famous football championships. Now he is 29 years old, and he shows great results as an attacking midfielder.
Nduka Morrisson Ozokwo was born Christmas day 25 December 1988. He is 30 years old.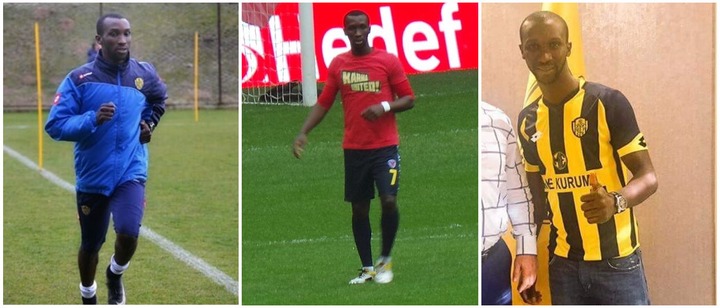 An injury to her son, Nduka, made Patience Ozokwo stop attending matches to see him in action. She said in an interview:
"I attended a couple of matches played by Rangers International of Enugu when Nduka was still their player. We are based in Enugu anyway so I didn't have to make long trips.
However, in one of their league games – I can't remember which team it was now, he sustained a very serious injury. I couldn't even bear to see him in pains, I had to leave the Nnamdi Azikiwe Stadium."
Nduka Ozokwo was the Flying Eagles captain to the 2007 FIFA U20 World Cup in Canada. His contract with Adanaspor ended in the summer of 2016.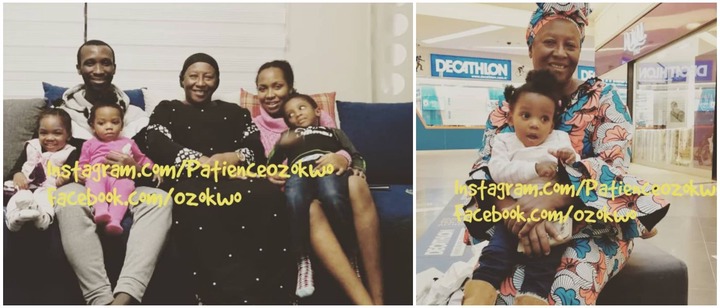 Nduka is married to his long time girlfriend, Mary and together they have 3 children.
CHIOMA NEE OZOKWO:
Chioma is the only biological daughter of Mama G. Nigerian actress Patience Ozokwor daughter celebrated her wedding ceremony in March 2010.
The daughter married in Enugu, Nigeria, it was a beautiful traditional wedding.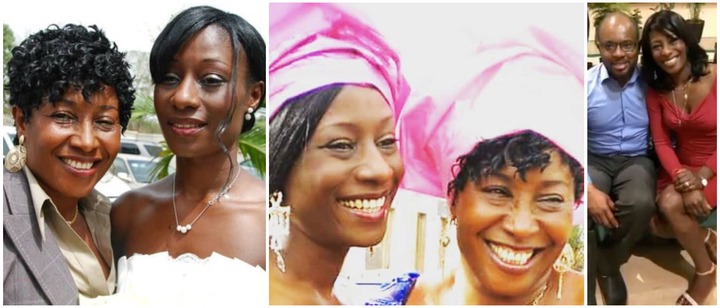 Chioma has three adorable children with her husband.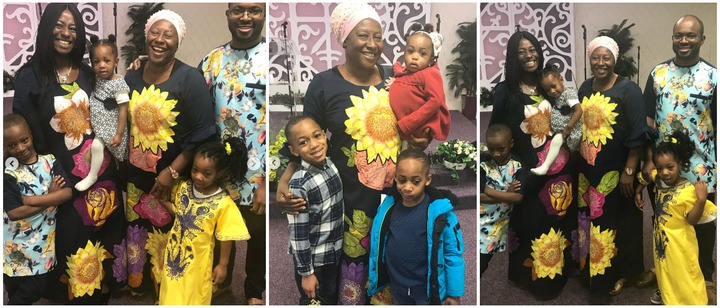 Mama G is truly blessed!