Reactions as Davido allegedly impregnates new lady Anita Brown
Popular Nigerian singer Davido has come under fire after reports began flying around he impregnated an American lady identified as Anita Brown.
To support her claims, the American socialite shared screenshots of alleged conversations with the singer.
Brown also denied any knowledge of Davido's marital status and claimed that she was instructed to lie about her social media account being hacked when she initially revealed the news.
In a video she shared, Brown took a pregnancy test that showed a positive result. She revealed that Davido's cousin, Clarks Adeleke, inquired about her plans regarding the pregnancy.
Expressing her frustration, she said,
"What really bothers me is the narrative that he is a married man. Cut it out. I had no idea he was married, I swear to God. Look at his social media page, does he appear married? I'm utterly confused."

"Nobody here in America knew about his marriage. I apologize for not being aware. It's not a widely known topic here; it hasn't gained attention on blogs or become a big deal. If a man doesn't disclose such information to me, how am I supposed to know?"

"And honestly, I wasn't searching for it because I'm not seeking marriage at the moment. So, it wasn't something I was actively looking into. After the fact, I discovered he was married, and then I found out I'm actually pregnant. So, please stop with the accusations. Maybe I'm guilty of fornication, but never adultery. Just calm down."
It is worth noting that Davido is currently married to Chioma Rowland and has children with other women besides his wife.
The Nigerian social media landscape is currently buzzing with reactions to a scandal involving Singer Davido. A considerable number of people have strongly criticized him for engaging with another woman while he and his wife Chioma were still in the midst of mourning their son, Ifeanyi, who unfortunately passed away in October 2022.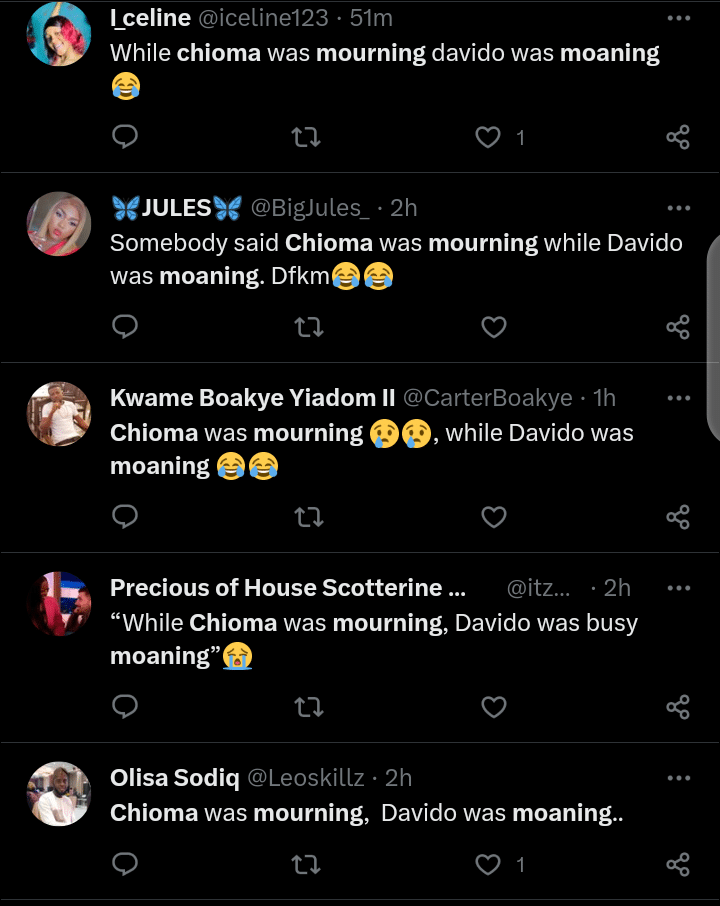 Anita shared a screenshot of Davido calling her while also explaining that she didn't know Chioma is pregnant pic.twitter.com/yQBGxgfaIv

— GistReel.Com (@GistReel) June 28, 2023