Nigerians react to old tweets of Lagos LP governorship candidate Gbadebo Rhodes-Vivour 'defending' IPOB
Nigerians have dug out old tweets of Lagos gubernatorial candidate, Gbadebo Rhodes-Vivour, seemingly defending separatist group, IPOB.
The Labour Party candidate is set to contest against APC's Babajide Sanwaolu and PDP's Abdul-Azeez Olajide Adediran a.k.a Jandor in the upcoming election on March 11.
However, there are mixed reactions to his posts after they started going viral across social media.
See posts: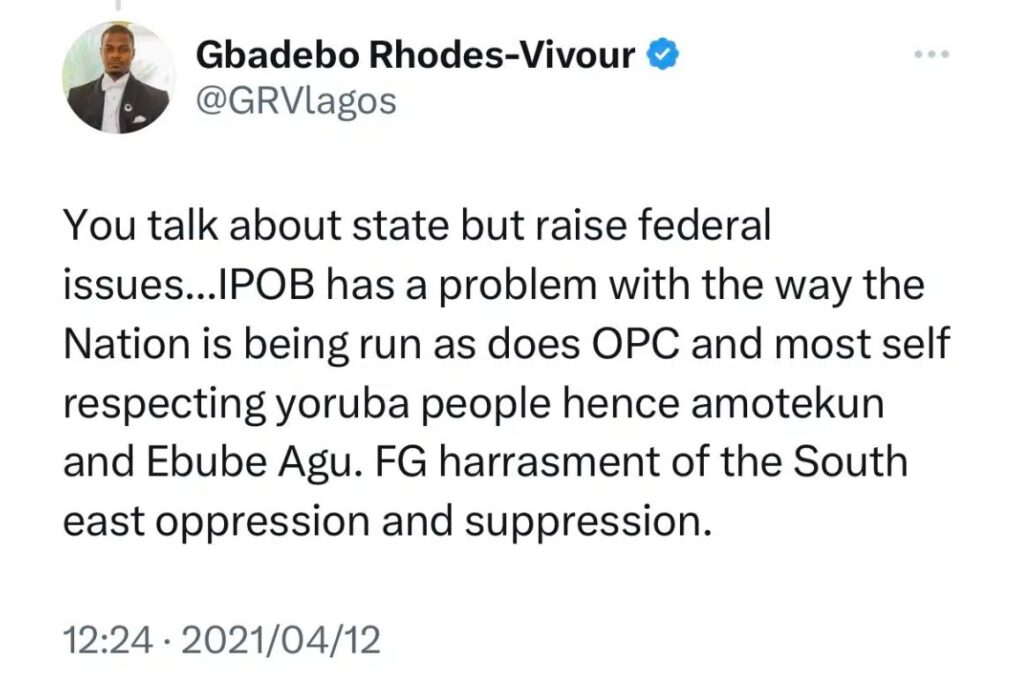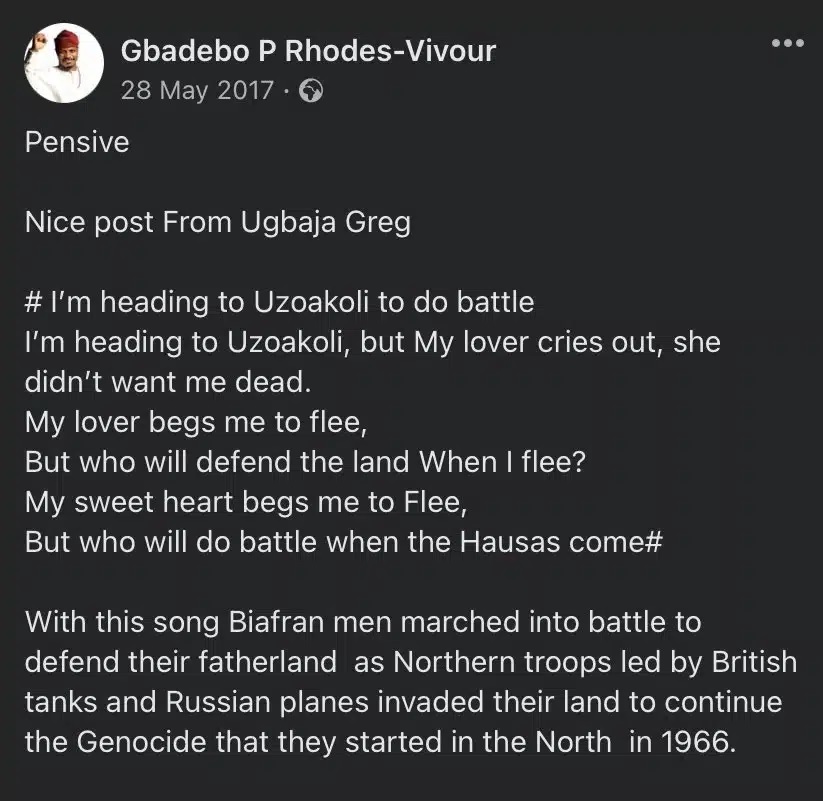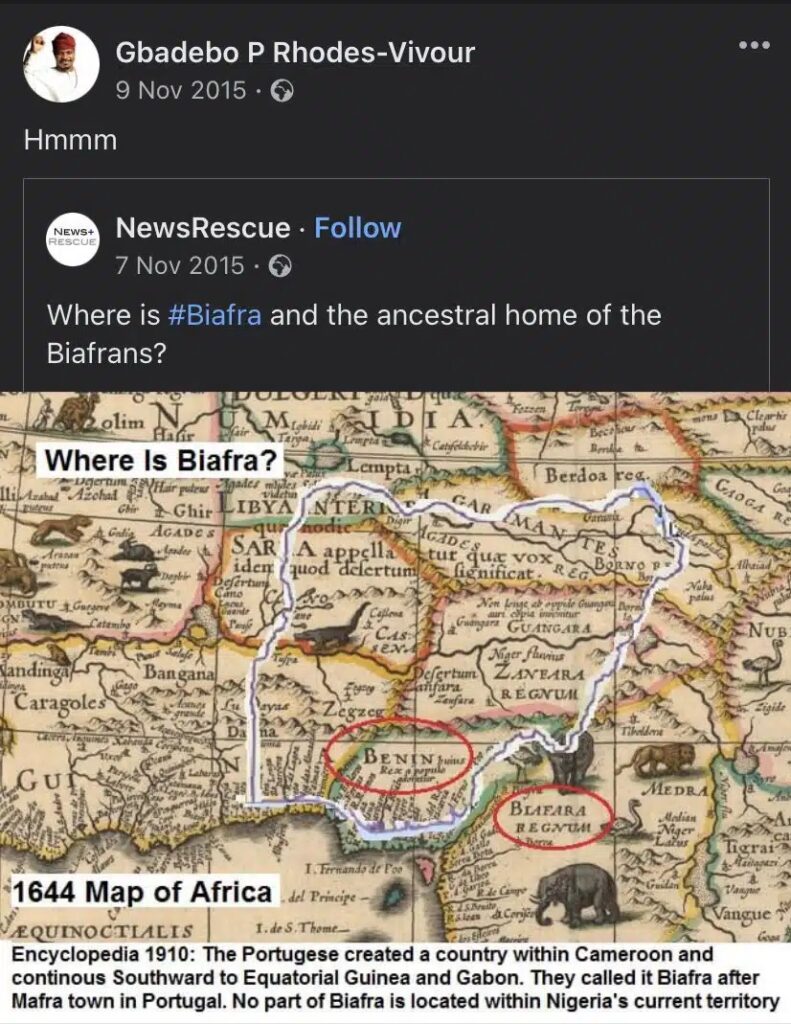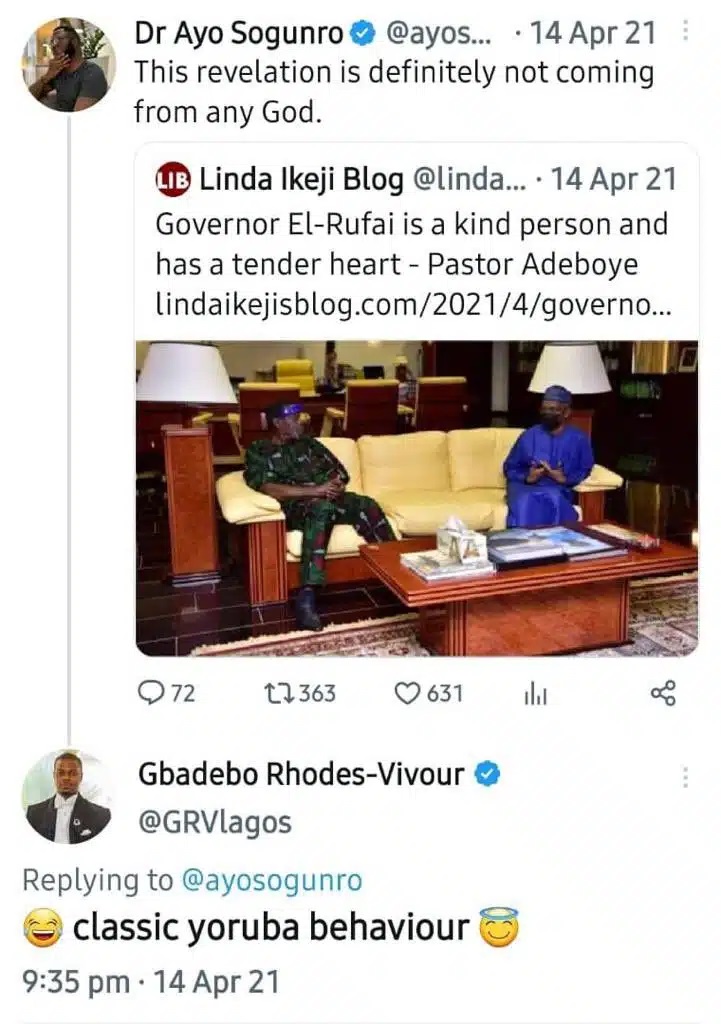 Read some comments below,
@ItsjustOlaa wrote, "Lagosians and Lagos residents, it's like you people don't like your peace that Sanwo Olu is giving you in that Lagos,you want an IPOB apologist like GRV to come and tell you that Monday is for sit at home. Iro o ! Lagos isn't a land of chaos, Eko O Ni BAJE Se
"
@_asiwajulerry wrote, "This Lagos state Gubernatorial election is going to be a tough one.
Sanwo Olu is wanted out for so many reasons.
This GRV guy has just been casted as an unrepentant IPOB apologist with hidden agenda.
The other option Jandor and Funke doesn't look like they're even serious."
@gasbytweets wrote, "Chinedu GRV is that guy that will insult and disrespect anyone at any given opportunity due to his age and cos he was more raised as an ipob who rarely shares the tenants of any decency and decorum. No poise, no class. Can't be my governor"
@villageparot wrote, "Tinubu's son married an Igbo woman, he's not IPOB.
Davido's mother and wife was/is Igbo, he's not IPOB.
GRV is IPOB because his wife and mother are Igbo.
Awon eranko jatijati. Bigots oshi."
@zhurg_ wrote, "Most of the guys pushing this GRV agenda cannot even comprehend the contents of the tweets they are pushing.
They just read IPOB and boom, they are enraged."