Man storms Lagos airport to travel to the US without passport
A Nigerian man has gone viral online after he stormed the Muritala Mohammed International Airport in Lagos Nigeria to travel to the United States (US) without a valid passport.
The security guards were taken aback by the man's unusual request, and they recorded a video of him demanding to leave the country.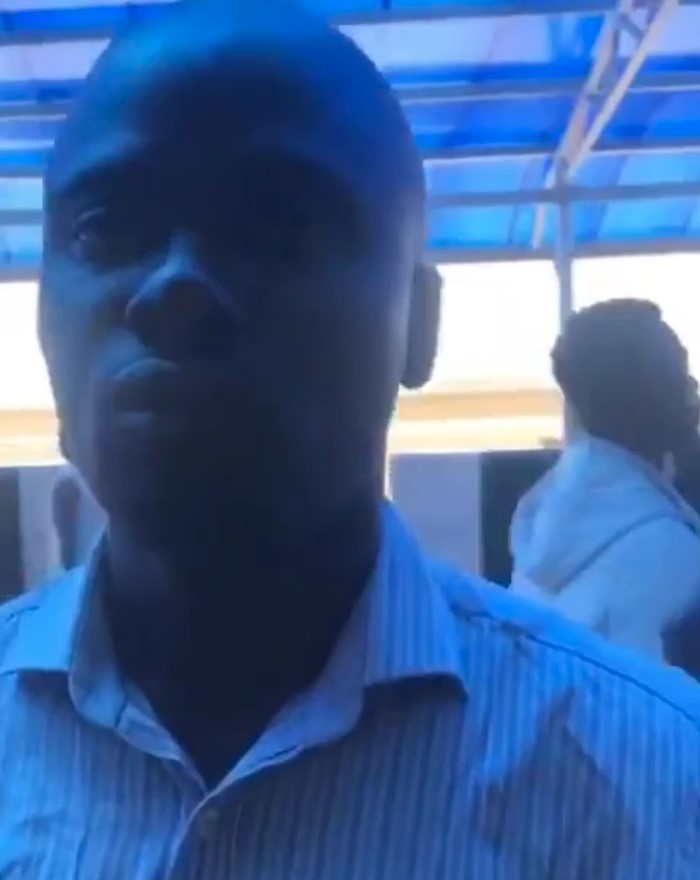 According to the man who claimed to be a Jehovah's witness, he is confident that Jehovah God will help him travel to the US or Canada to see his brothers without travel documents.
When asked for his passport, the man said he tore it because he believes God will make a way for him to travel.
Watch the trending clip below,
– Man storms the Airport to travel to the US without an international passport.

— Postsubman (@Postsubman) March 15, 2023