I'll remove Nigerians out of depth of poverty into new era of economic prosperity – Mohammed Hayatudeen
PDP presidential hopeful, Mohammed Hayatudeen, has pledged to reform governance and restore hope to Nigerians, if he is elected president in 2023.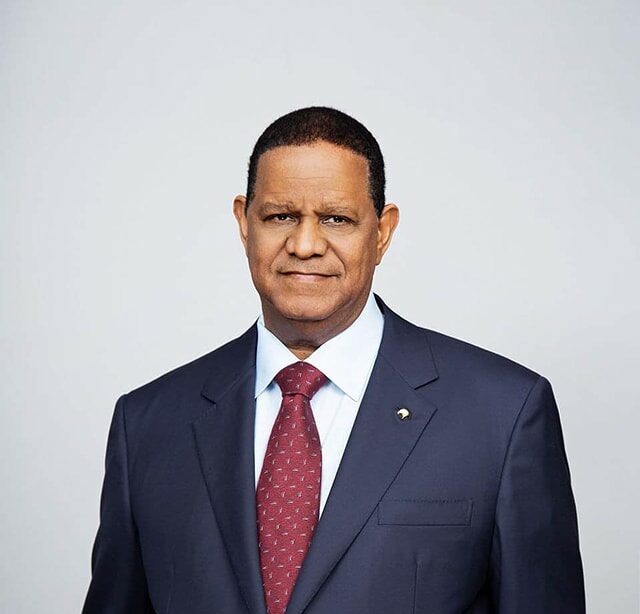 Speaking at a meeting with the PDP delegates from Cross River State in Calabar, Hayatudeen, who referred himself to be a pan-Nigerian from his experience living in other parts of the country, told his audience that he will bring to bear his years of experience in the banking sector to achieve this goal of making the country compete with countries like UAE, Singapore and others.
Read Full Transcript from the meeting:
Greetings to the party's executive committee, the former deputy governor of the state, distinguished delegates, ladies and gentlemen. What a beautiful place. I'm truly delighted this afternoon to come here together with my campaign team to address our great distinguished delegates.
My name, as you've been told is Mohammad Hayatudeen. I come from Maiduguri in Borno state. Even though I was born there, I actually grew up in other parts of the country. I went to elementary school in Zaria, secondary in plateau state and subsequently I went to Ahmadu Bello University. I then moved to Kaduna, where I worked and I went to Lagos. Where I've been living and working. So, in excerpt I'm a Nigerian and I have a pan-Nigerian view.
In the course of my academic and corporate career I have seen the length and breath of this country and I know and you know that this nation is one of the amazing nations on earth because it is bestowed by the blessings of God Almighty. There is no considerable resource that any nation can yearn for that you will not find here.
As somebody who was regarded as a company doctor, I have repaired a lot of damaged institutions successfully. To actually deal with this patient by first and foremost I'll stop the bleeding by making sure the patient is stabilized and get on the operation table to be able to start working. The second thing which is the medium-term plan is to get that patient to start running.
Dubai for goodness' sake was running out of oil in the early 1980s completely. And the lord converted it to a heaven in the desert without any natural resources so this can be done. The second thing I'd like to do is social services. Everything to do with empowerment of the youth and the empowerment of women. So women can have their rightful place in this society. If there is gender equality it will open up opportunities for women that they are able to break the glass ceiling.
Two more issues I would like to mention. One is that the world is moving ahead almost at the speed of light because of the advent of information and technology. Things are changing every single day and changing very rapidly. The world is not waiting for any nation, Nigeria not even the United States or the whole of Europe have been powered to change the direction of the world.
We all have to adjust to where the world is travelling and language is important for us to be responsible players in this world of ours and to do those things that will make Nigeria a very modern society that makes it a resourceful member of the global community.
The last issue I would like to raise with you is national security. The issue of security has been a major problem in this country for almost 20 or 25 years it became very deep and very severe. I would like to say to you like I said in the beginning there is no amount of guns and bullets that can deal with this issue unless you do two or three very important things.
Look at Joe Biden he wasn't given the president for nothing. It wasn't to have fun. It was for if there's a fire somewhere or one American is killed or there's a major crises like hurricane. Within a few hours he is actually out from coast to coast and America is a huge country. Many times, the size of this country.
It takes about 9 hours to travel from one side of America to the other. If you're flying to Hawaii. So that is what leadership is about, it is about stewardship, it is about being a servant to the people. So, it is my intention to give you economic security, social security, political security, energy security and give you peace stability and progress. To do all of these things by ensuring we run a system that will give you justice and fairness.
Thank You.