Enioluwa claims his haircuts cost N22,000, sparks outrage
Popular Nigerian influencer, Enioluwa Adeoluwa made headlines after he revealed that he usually gets his haircuts for N22,000.
It will be recalled that the 23-year-old recently bagged an ambassadorial deal with the European Union in October 2022.
Taking to his Twitter page, Enioluwa, also known as the Lip gloss boy shared the outrageous price at which he gets his haircuts.
According to him, he pays N22 thousand but has just discovered that he could have been getting home service for the same price elsewhere.
He wrote:
"My salon charges 22k walk-ins for my haircut, and I just found out I could have been getting that for home service in another place. I'm crying *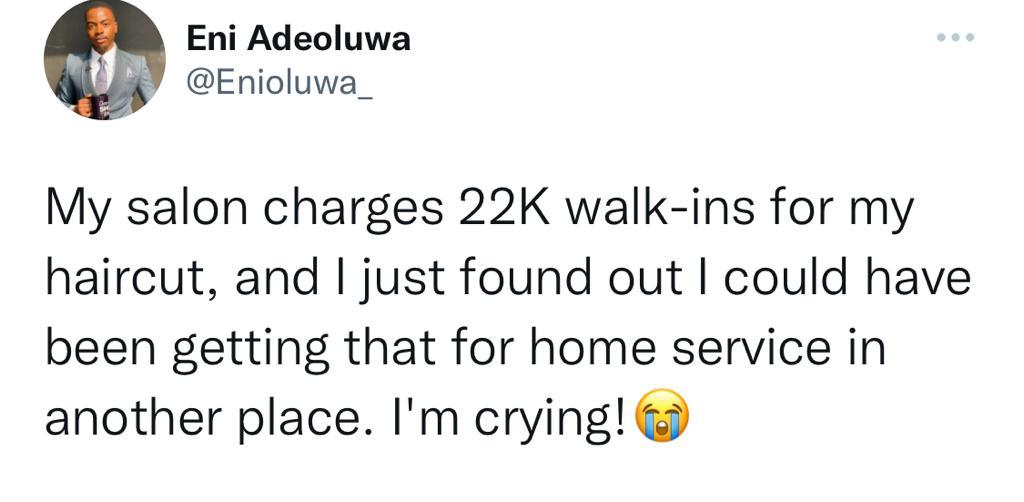 See reactions: