25-year-old man falls in love and marries 75-year-old woman
A video which going viral on social media has detailed the love story of a couple with a wide age gap between them.
The unnamed man had revealed in the video that he had met the woman of his dreams when he was just 25 years and she was 75.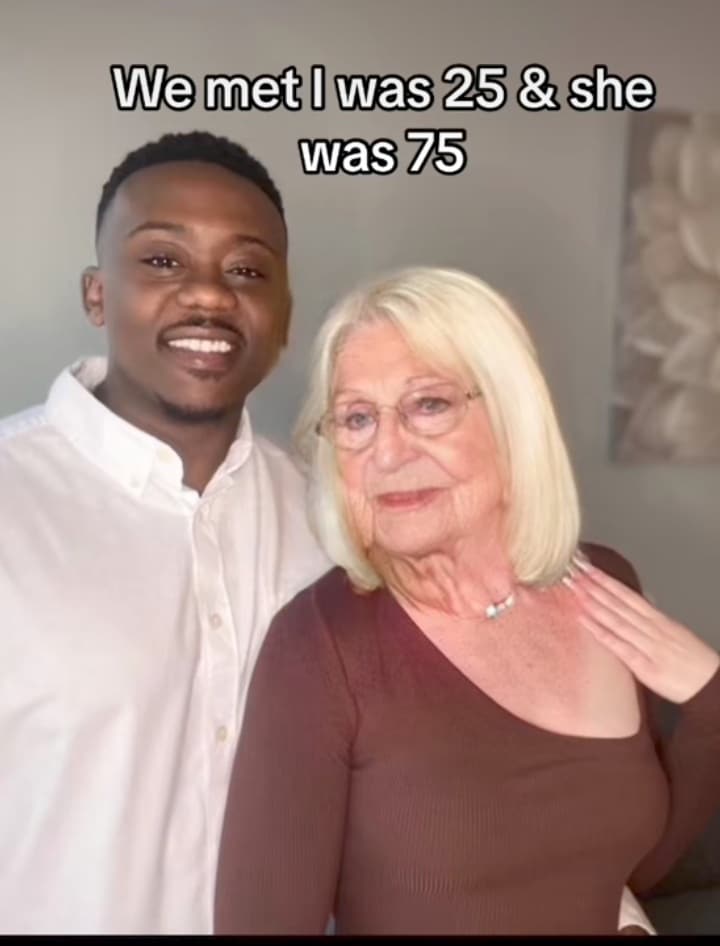 They both had fallen remarkably in love with each other despite their age difference.
Their loved blossom and evolved into marriage and they got hitched together. One scene in the video shows the man carrying the woman in his arms on their wedding day.
Despite her advanced age, she took in and they both welcomed a bouncing baby girl.
Watch the video…