See Pep Guardiola's 3 beautiful children – Their achievements and bios
Pep Guardiola, real name Josep "Pep" Guardiola Sala, changed football like The Beatles changed music!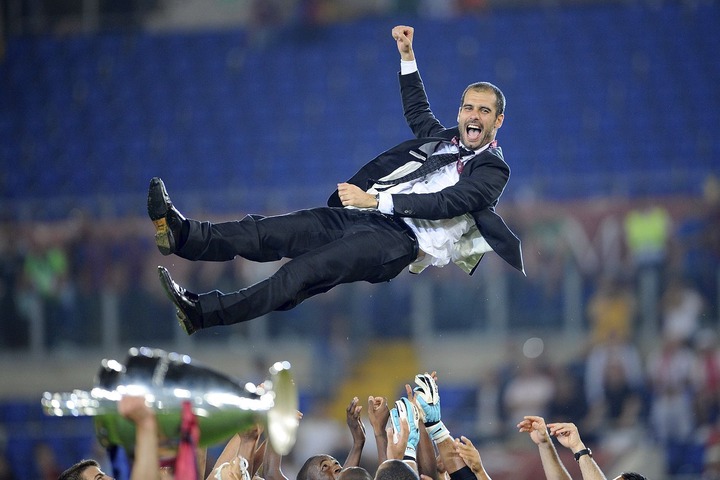 The 48 year old current manager of Premier League club Manchester City is widely regarded and celebrated as one of the best managers in world football!
If you love Pep Guardiola, I bring you photos and hot gist about this genius' life off the football pitch. And I'm so sure you will love this.
Soccer is not all there is to know about Pep, the most formidable coach in the whole Europe.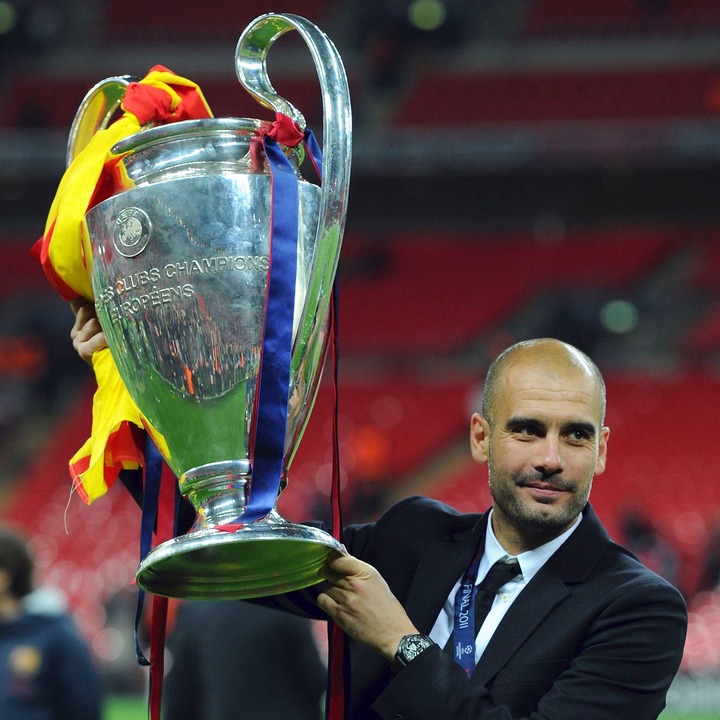 Let's get started!
PEP GUARDIOLA BEFORE THE FAME:
Born January 18, 1971 in Santpedor, Spain, Pep is 48 years old.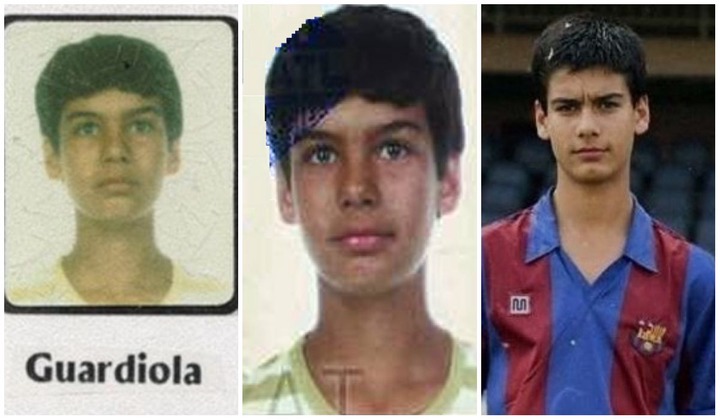 His father, Valentí Guardiola, was a bricklayer, while his mother Dolors Sala Guardiola was a homemaker.
He has two older sisters named Olga and Francesca. And a younger brother, Pere, who is widely known as one of the best football agents in the world.
Pep wasn't both into riches, instead it was football that consumed him from childhood.
See Pep's father, his father and mother, and Pep with his younger brother Pere.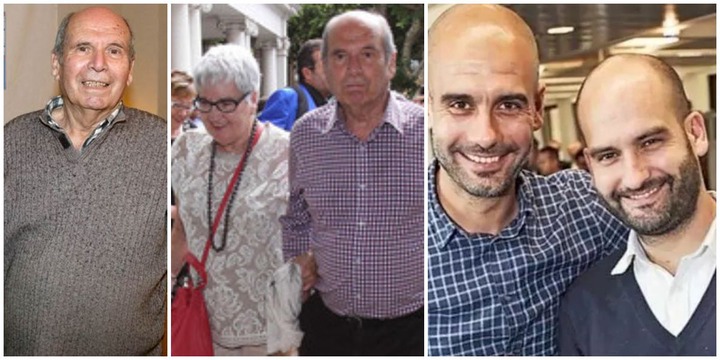 His father, now a retired bricklayer, was once a workaholic. He kept working 10 hours a day from the age of 14 on building sites and didn't stop until he was 66. Pep's father said he never had time to play football as his son, Pep did.
Pep was a football addict who played whenever he got a chance. From an early age, Guardiola formed the daily habit of leaving home to kick football for hours on a square-like football field next to his father's house.
In his father's words:
'There was always a sure-fire way to make him happy at Christmas and that was to give him a football as a present.
He was always with a ball at his feet. Everywhere he went, he went with a football.'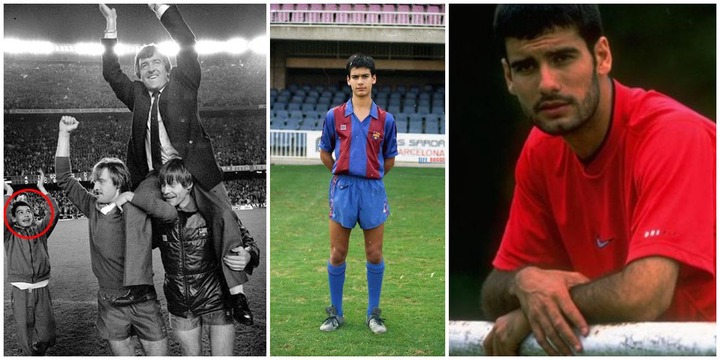 Pep's love for the game also had him working as a ball-boy in the local matches.
His dream of becoming a professional footballer finally took off when in 1984, aged 13, Guardiola joined the famous La Masia academy before being spotted early on by Johan Cruyff during a youth team fixture.
The rest they say is history!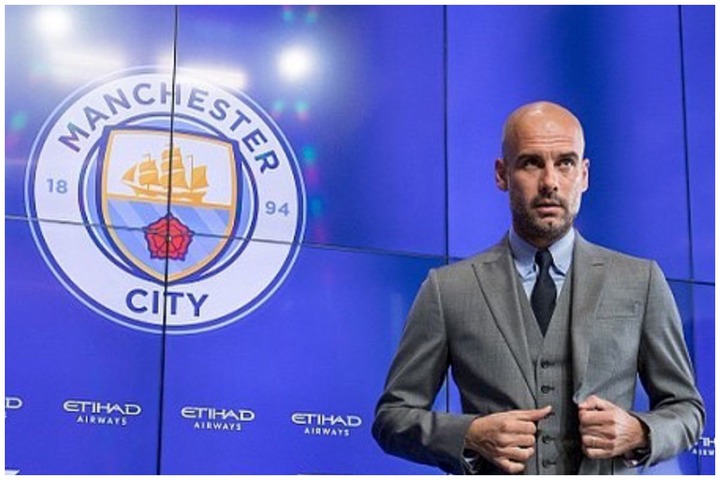 Pep Guardiola is non-religious.
Pep Guardiola is currently on a £20million-a-year contract with the Premier League champions Manchester City = over N9.3billion a year contract.
Despite his massive amount of wealth today, Pep's humble beginnings may explain why Pep is notoriously careful with money.
The first car he bought when he turned professional was a second-hand VW Golf which had belonged to star team-mate Michael Laudrup. As Barca coach, Pep made right-back Dani Alves sell his Ferrari, telling him: "Ferraris are not valid with me."
Alves sold his Ferrari.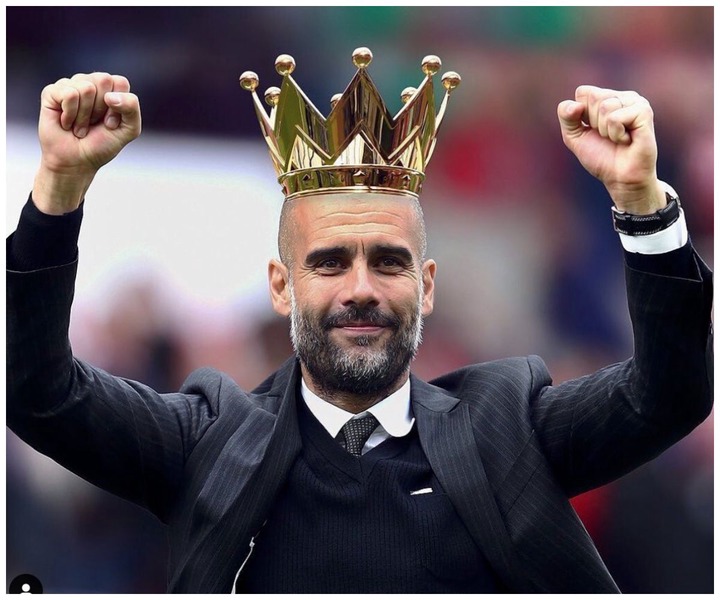 Despite his massive wealth, to Pep "the most important thing is my family".
On match days he survives only on mineral water until the final whistle is blown. Afterwards he will sip a glass of champagne, or maybe two if celebrating a particularly brilliant win.
A man of strict routine, the Coldplay fan plays his team their song Viva La Vida before every game and has an obsessive approach to the job that his friends call "the law of 32 minutes".
It signifies the length of time Pep can hold a conversation without his mind drifting back to football.
When Pep became coach of Barcelona in 2008 he would get up at 7am to take his kids to school. Returning home from work at 10pm, his wife Cristina would be waiting with his dinner.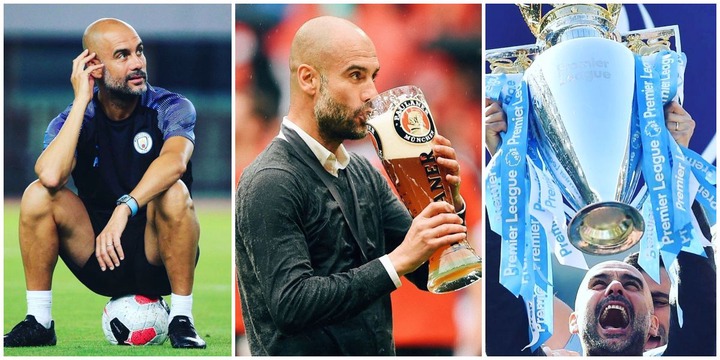 PEP GUARDIOLA MARRIAGE & WIFE:
Pep got married at the age of 43 to his wife, Christina Serra. They have been together for 30 years.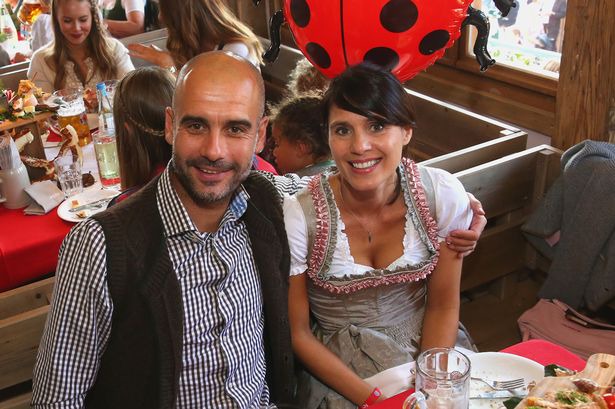 Today, Pep Guardiola is 48 years old, his wife Cristina Serra is 46 years old.
Guardiola met his wife when he was 18 years old. What happened was Pep was modelling for Spanish designer Antonio Miro at the time. He had visited a clothing store called Sierra-Claret, located in Manresa, Spain, that was owned by Serra's parents. The store is now managed by Cristina and her sister.
See the store where Guardiola met his wife in 1989. He was 18, his wife was 16. Christina Serra was born in Italy in 1973.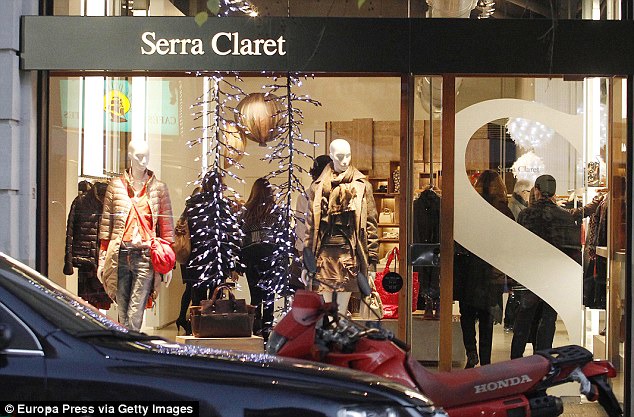 But it wasn't until 2014 that Pep would finally go on to consolidate his relationship with Cristina.
May 29th, 2014 marked the date when Guardiola finally wedded his longtime sweetheart and girlfriend after being together for 25 years.
He chose a small, low-key ceremony in Catalonia Spain to mark their union.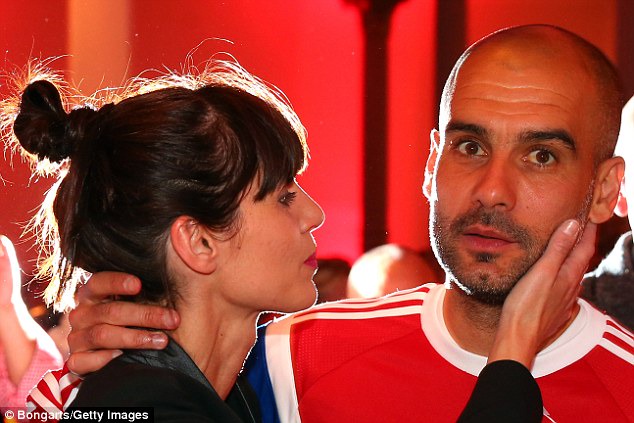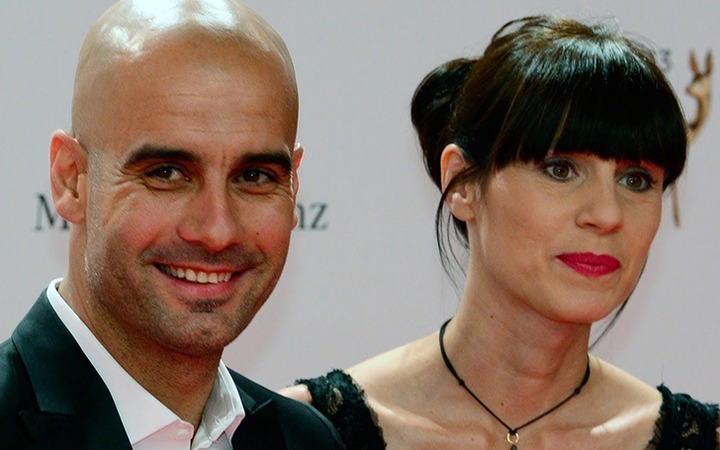 Pep was still the head manager in Germany with FC Bayern Munich in May 2014. He and Serra chose a quiet wedding ceremony which was attended by their close friends and family in the municipality of Matadepera, a town close to Barcelona.
Pep Guardiola's wife Cristina, despite her husband's massive wealth, has shied away from the limelight, rarely giving interviews, and very little is known about her.
Her husband also refuses to give one-on-one interviews and will only speak at press conferences, making the couple something of an enigma.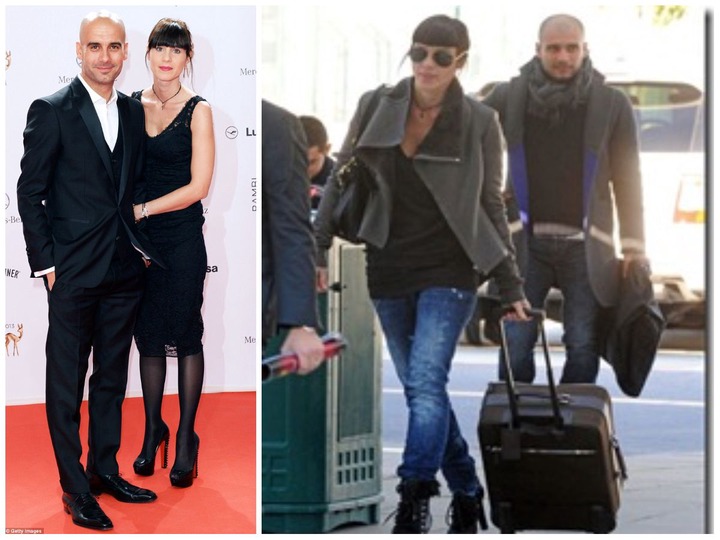 The Guardiolas are fond of a low key lifestyle and the former Spanish player has always been protective of his wife who has been a constant support to him throughout his career.
Cristina has been credited as a key influence behind her husband's fashion style, which has seen him labelled the most fashionable man in football.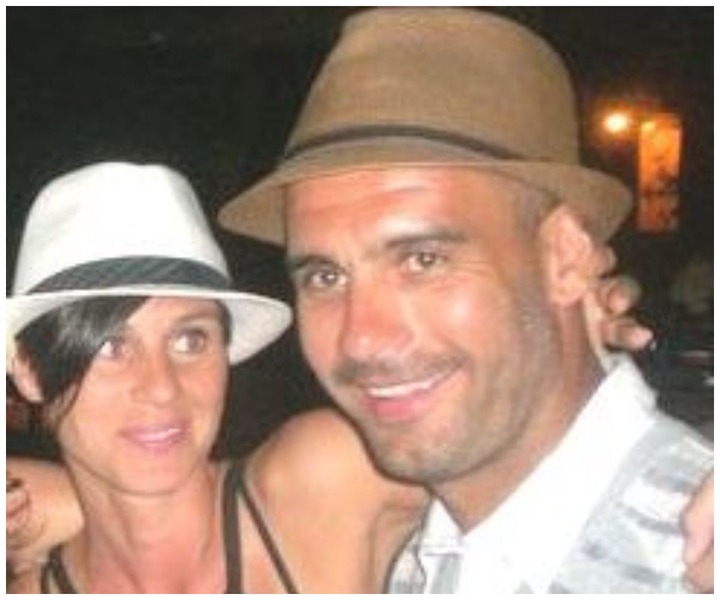 PEP GUARDIOLA'S 3 CHILDREN:
Pep has 3 biological children with his wife.
Let's meet them one by one:
MARIUS GUARDIOLA:
Marius is Pep Guardiola's only son and first child. He is 16 years old, born in 2003.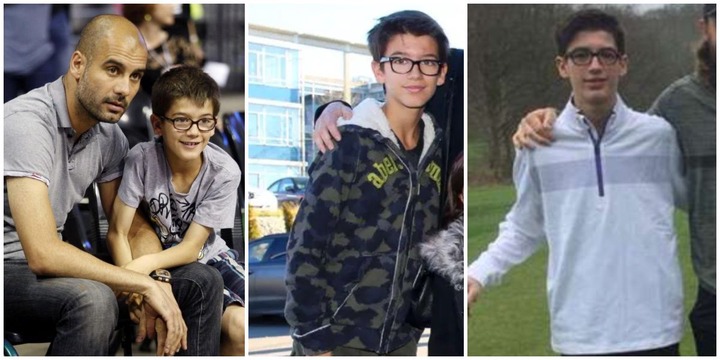 Back in 2012 when Marius was 9, these pictures of him imitating his father's sideline gestures in front of the bench went viral.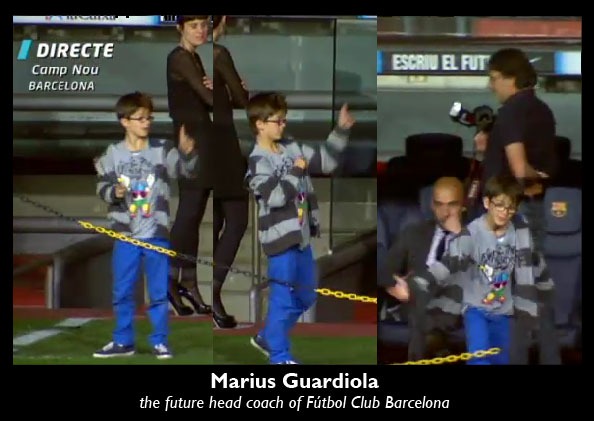 This made someone prophesy that Marius was future head coach of Fútbol Club Barcelona. Another person said he was confident that Marius Guardiola will break all Pep's records as coach one day. Lol.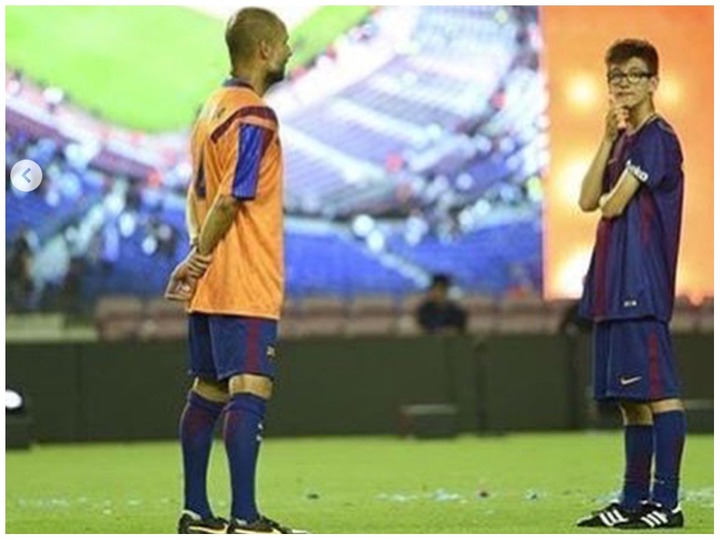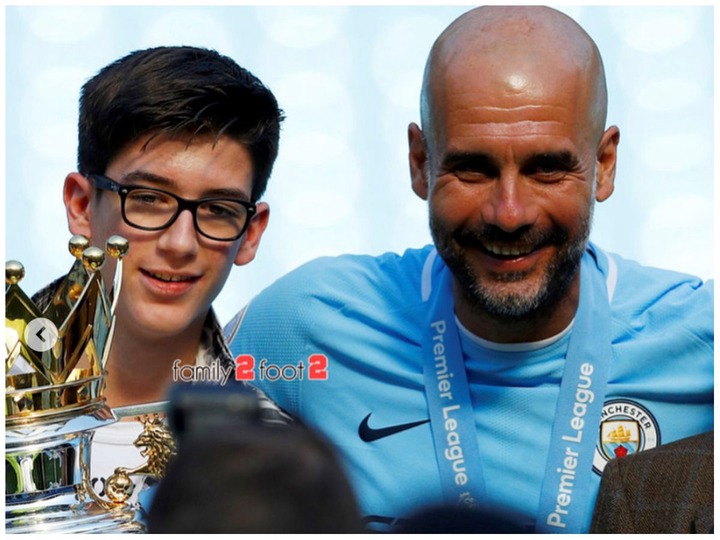 MARIA GUARDIOLA:
Meet Pep Guardiola's second child and first daughter, Maria. She is 14 years old, was born in 2005.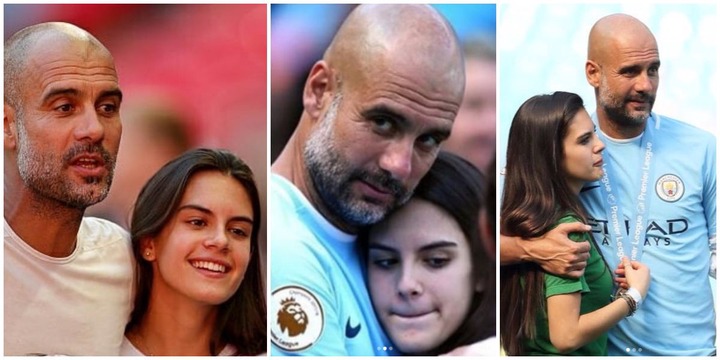 In 2017, Maria and her mum and younger sister were caught up in the Manchester Arena attack.
According to Pep, his wife and two daughters were at the Ariana Grande concert when it was hit by a bomber. Guardiola was left with several agonizing minutes of being unable to make contact.
Guardiola said when the attack happened he was at home with his son. He immediately rushed to Manchester Arena, fortunately, his wife and daughters were safe.
Pep said:
"I was at home with my son and my wife and daughters were there.
"She called me but immediately the line broke. She told me: 'Something happened and we are running but I don't know what happened,' and the line broke.
We tried to call her again and it didn't work.
We went to the arena. After five or six minutes she called me again and said: 'We are out, we are out.'"
22 people were killed in the attack and hundreds injured.
VALENTINA GUARDIOLA:
Meet Pep's baby of the house, Valentina Guardiola. She is 10 years old, Pep's second daughter and youngest child.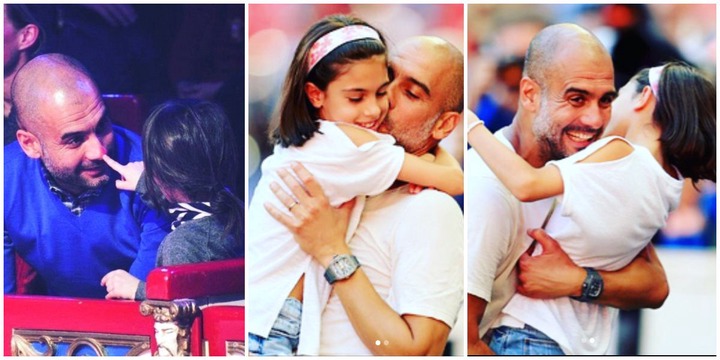 Valentina was born the same day, on May 6th, 2008, that her father received news that he would be Barcelona's new coach. Mr. Laporta had sent Matra (Barcelona squad and Guardiola's close friend) to congratulate Pep over Valentina's birth at Dexeus clinic, at the same time he gave them the happy news.
Back in 2018, Valentina made news headlines when her dad was pictured consoling her. Valentina was crying after watching Premier League champions lose 2-1 to Lyon in clash at the Etihad.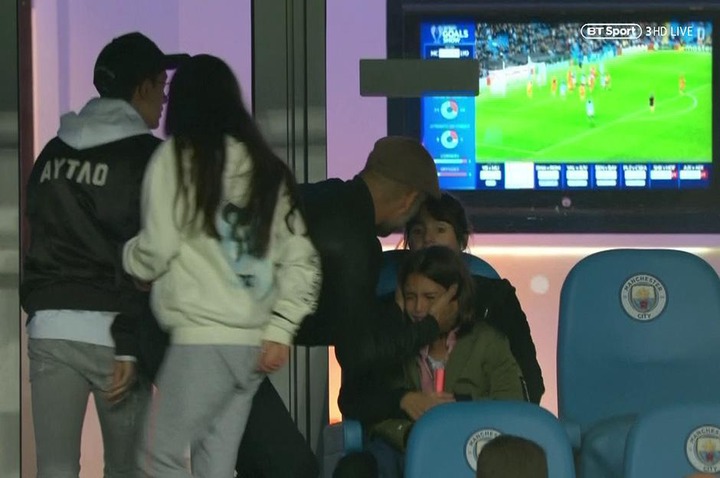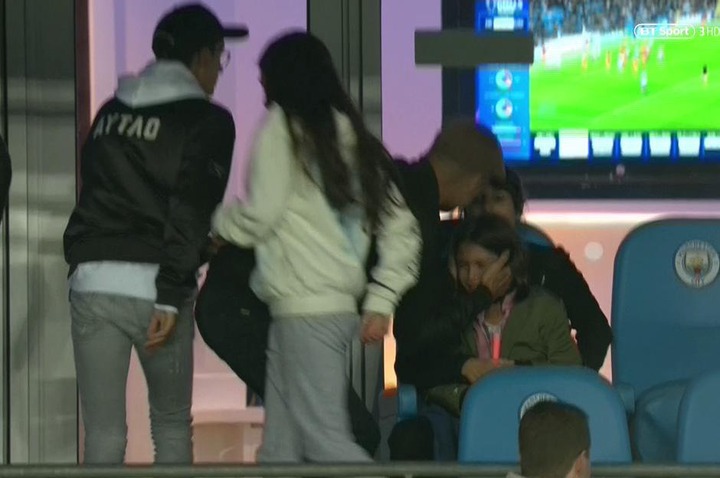 City's players had looked shell shocked as they fell to their third consecutive Champions League defeat at home.
But Guardiola had more work on his hands when daughter Valentina burst into tears at the final whistle.
The Spanish manager's youngest daughter was devastated when the referee put the whistle to his lips.
And Pep was more than happy to be the doting dad as he comforted her before heading off to see his squad in the dressing room.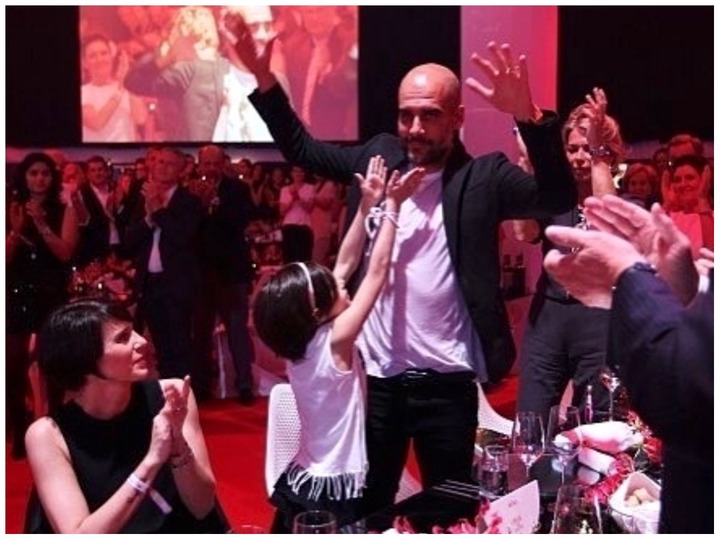 Pep Guardiola is really a blessed man!!!